5 Ways to Improve Your Lead Generation From Landing Pages
By
Ray O'Donnell
Sales and marketing professionals are always looking for ways to generate more leads for their businesses.
After gathering qualified leads, they deploy specific strategies to nurture these leads until they convert to become customers for their business.
This looks like a straightforward exercise, but any marketer will tell you that lead generation is one of the toughest marketing acts.
Hence, the all-important question, "How can marketers improve their lead generation efforts?"
The answer lies in optimizing your landing pages to compel visitors to share their contact details with you.
In this article, I will share five ways to improve landing page lead generation and add qualified leads to your sales pipeline.
Let's dive right in.
What's a Lead Generation Landing Page?
Before sharing the best strategies to improve landing page lead generation integration with the best lead generation software list by Attrock, let's first understand what a lead generation landing page is.
This is a special webpage dedicated server to collecting contact details and establishing the first point of contact between a business and its potential customers.
Also known as a lead capture page, the page exists to help marketers build a contact list and start the process that turns visitors into leads.
Once you collect personal information from your leads, you can nurture them throughout the sales acceleration cycle until you convert them into customers and generate revenue from them to improve your finances.
How to Improve Landing Page Lead Generation
To generate enough leads, the experience needs to be as smooth and helpful as possible.
Here are the best practices to improve landing page lead generation.
Focus on Design
Every marketer knows that a poor design doesn't inspire confidence.
For this reason, if you want to improve your landing page lead generation, you have to start by working on the design of your landing page.
In general, you want to make your landing page simple and clear for visitors.
These design tips will come in handy to create an engaging landing page:
Use your brand colors to make the page pop

Format the text on your landing page appropriately

Space out the text to improve readability

Add shapes and patterns for style

Use visuals to make the page engaging

Ensure that your landing pages have good UX and UI to enhance user experience and visual appeal.
ElegantThemes, a company that sells WordPress themes has a functional landing page design that inspires confidence. The brand colors are used to enhance the design and the text has been formatted appropriately with different header tags.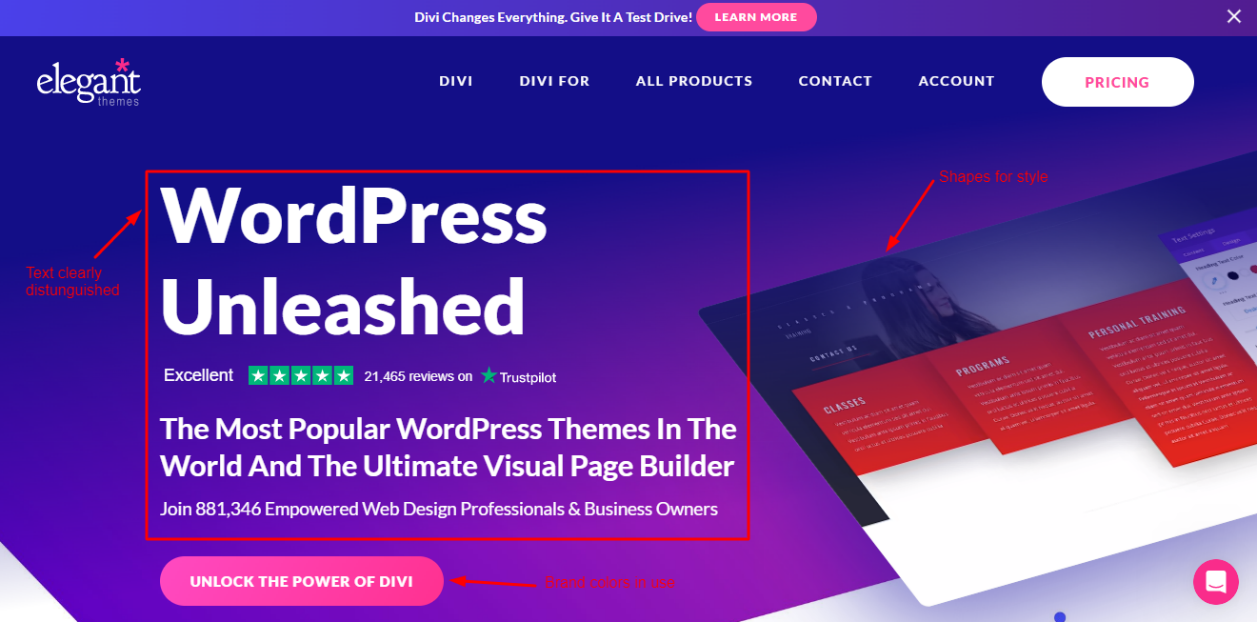 Image via ElegantThemes
As you can see in the image above, they also use shapes to enhance the design. What's more, there's enough space between the elements to improve readability.
Use Clear, Convincing Copy
Your landing page copy should be clear and convincing, leaving no room for doubt or confusion. In some cases, your product or service may need a longer copy, but you are better off keeping things brief.
To improve landing page lead generation, use the following tips when creating your copy:
Research your customers (their problems, pain points, fears, and desires)

Be clear in your communication and avoid jargon

Highlight what the customers can get in return
By providing clear and comprehensive information upfront, you can make a good first impression on visitors and encourage them to share their personal information.
Poor landing page copy, on the other hand, will increase your business expenses and drive poor results.
GrowthHackers, a company that helps marketing teams improve productivity, uses clear and concise copy on its landing page.
The "Accelerate business innovation and growth" statement captures the benefit of their services to clients.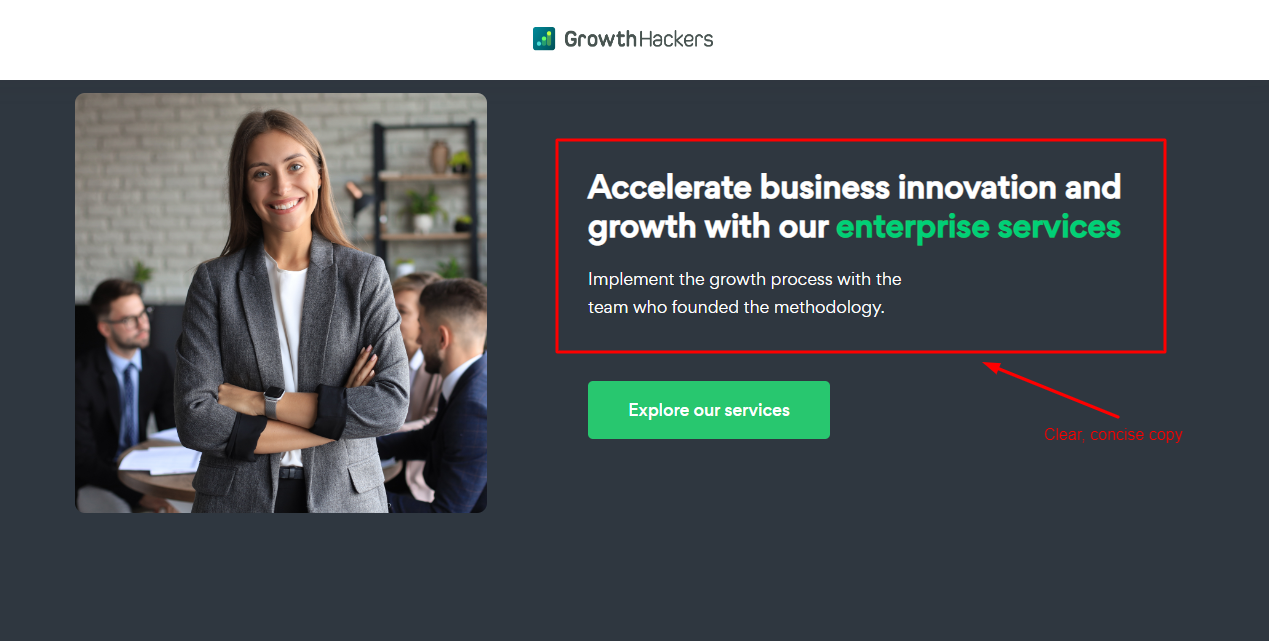 Image via GrowthHackers
Ensure Your CTAs Stand Out
CTAs are probably the most significant element on a landing page and you should take care of them when you're going about your website design process. Their sole purpose is to improve landing page lead generation by driving visitors to provide their contact details.
For this reason, it's vital to ensure that your CTAs are not just clear (meaning-wise) but also visually appealing.
Ensure the shape and color of the CTA button is consistent with other elements on the landing page. However, it must stand out from them so that visitors can easily spot it. Also, it should be clear what visitors will accomplish when they click on the button.
For example, if your CTA reads "Sign Up", clicking the button should take visitors to a page where they register for your services. Don't redirect users elsewhere since this can cause frustration, thus harming your efforts to improve landing page lead generation.
Design your landing pages by following the right SEO tactics for better results from SERPs.
There are numerous action words you can use in your CTAs. These include:
To improve landing page lead generation, consider placing your CTAs strategically on the landing page to ensure visitors do not miss them.
In the example below, Trello has 2 CTAs at different points on the landing pages to simplify the registration process for site visitors.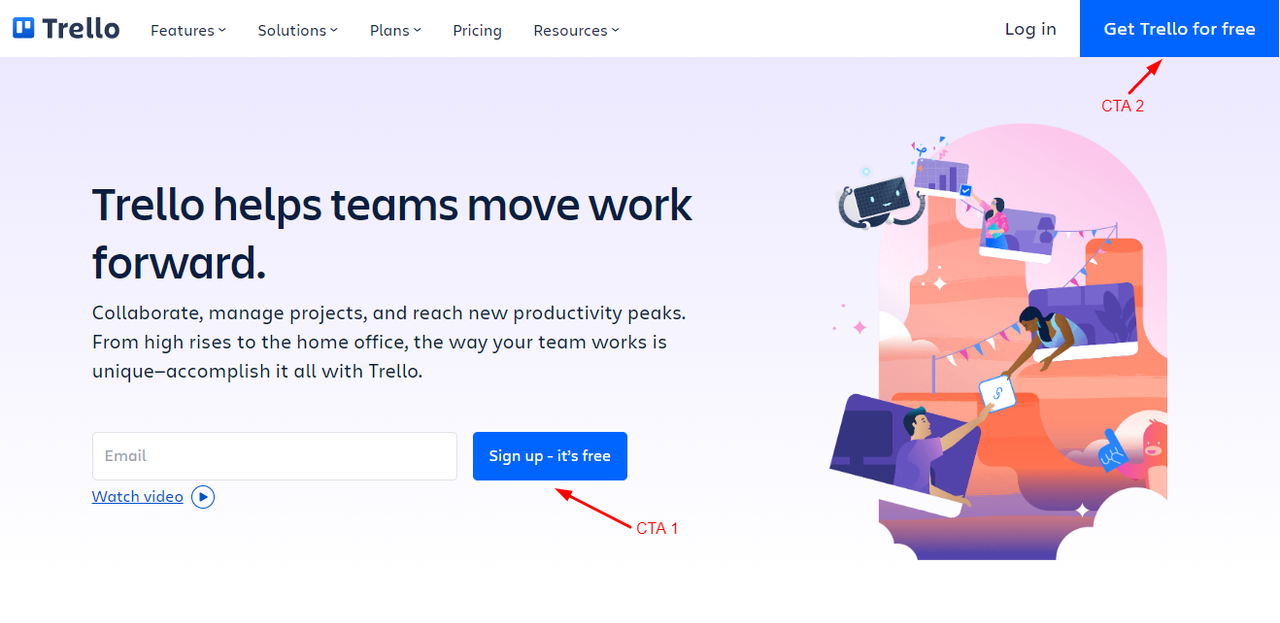 Image via Trello
Work on Your Forms
The last step in your quest to improve landing page lead generation is to work on your forms. When a visitor clicks on your CTA, they are taken to a page or form where they can provide their personal contact details to you.
The quality of these forms will determine whether or not your visitors will be happy to leave their details. For instance, if your form is long, they will likely drop off halfway through the form without sharing their contact information.
No one has the time to fill out long complex forms. Therefore, it's important to only ask for information that's relevant to the process such as name, email address, and phone number.
Also, make sure your forms are optimized for mobile usage to cater to smartphone users. Integrate your landing page switch the right type of CRM software to manage your all leads effectively.
As of October 2022, 59.53% of all web traffic came from mobile devices. You don't want to frustrate all these users with unresponsive web forms.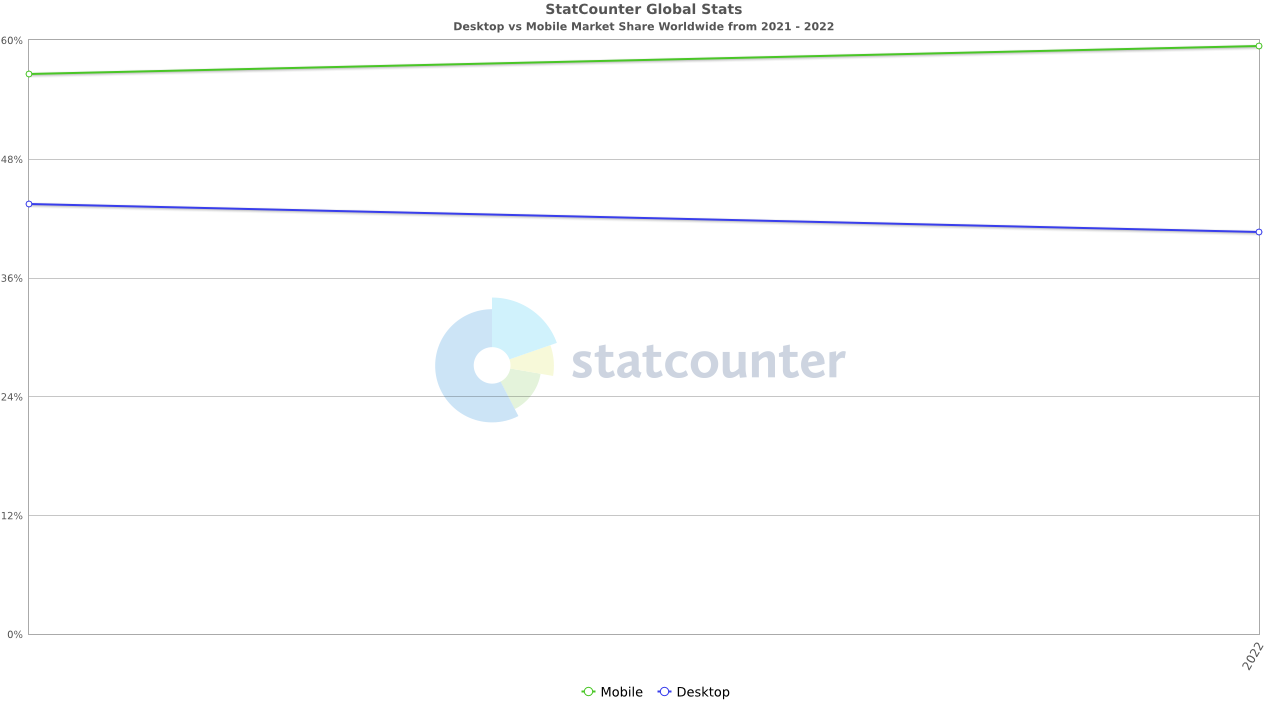 Image via Statcounter
Engage Visitors with Video
Adding captivating visuals to your landing page helps grab visitor attention and improve landing page lead generation. And while images are effective, videos go one step further.
You can use videos to give visitors a glimpse of your product and even explain its utility with an explainer video. You can also use it to communicate your value proposition.
Humans are known to respond positively to emotional cues and you can use your video message to elicit emotion and encourage users to sign up by giving their contact information.
For example, Imperative, a productivity tool, has an explainer video on its landing page to show how it helps organizations build trusted relationships at work.
The video highlights the challenges organizations face and how they can help them build meaningful connections.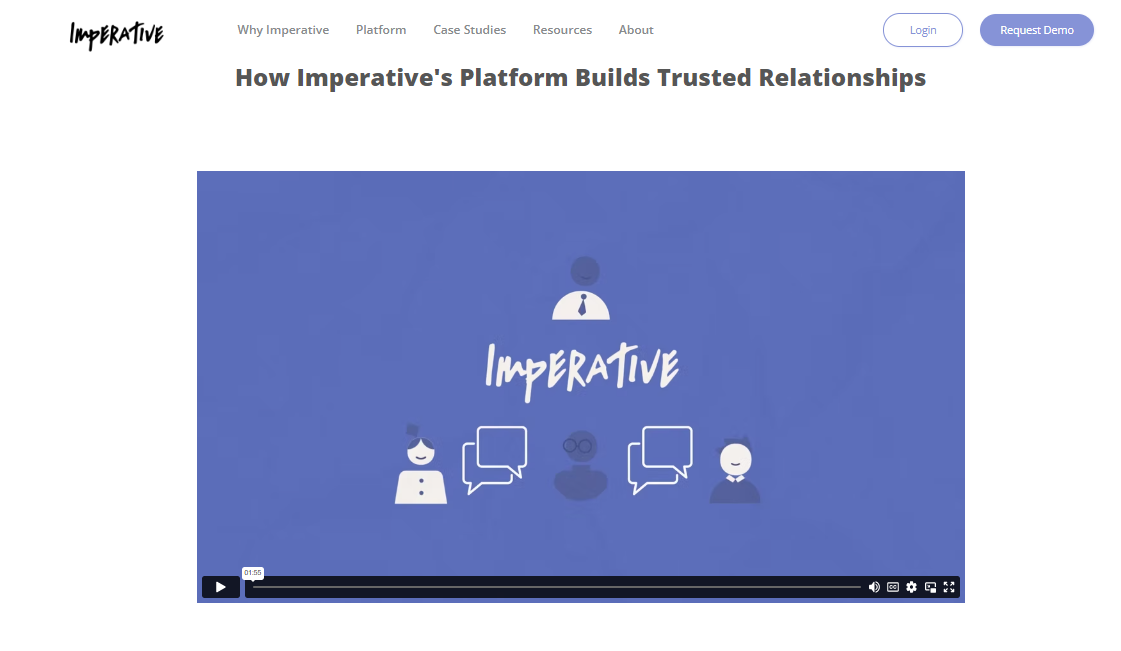 Image via Imperative
Conclusion
As a marketer, a landing page is one of your most powerful assets. You can use it to capture and build a pipeline of leads that you can nurture into paying customers for your business.
Use the strategies highlighted above to improve landing page lead generation for your online business.
Back to Small Business blogs