7 Best Practices for Social Media Security and Privacy
By
Gaurav Belani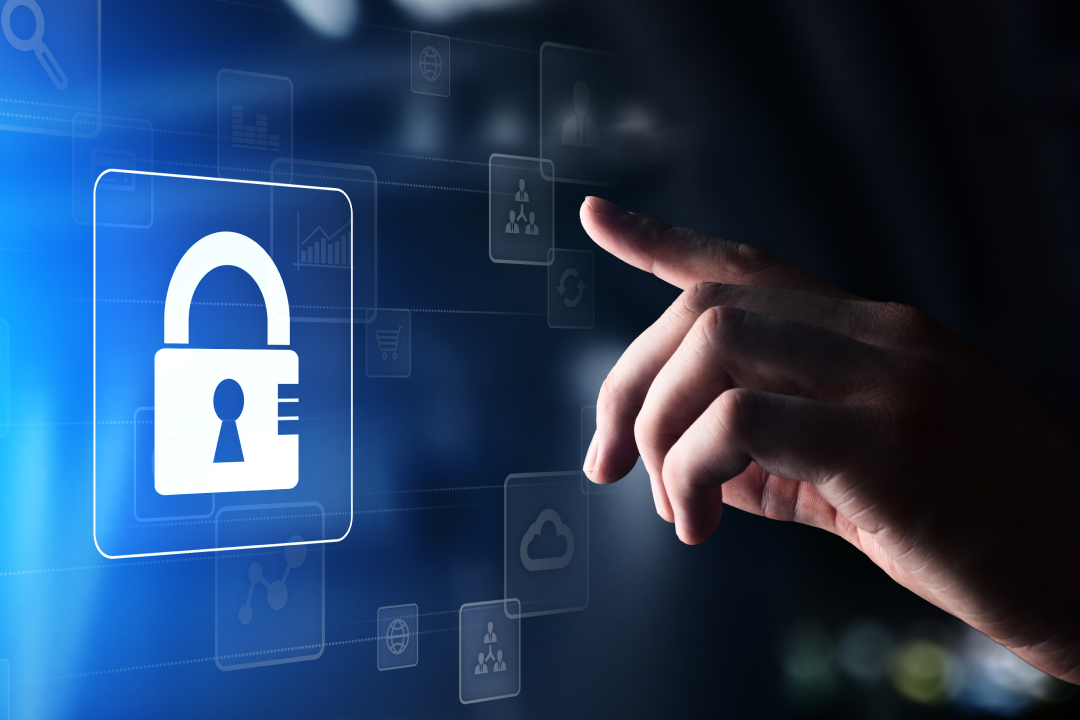 Social media has become a must-have for businesses around the world. It has given them the power to connect with different people, engage them, and build a loyal community.
But with cybercriminals coming up with more and more scams and attacks that affect your social profiles, how do you keep your accounts safe?
In fact, according to data from the Federal Trade Commission, more than 1 in 4 people who lost money due to fraud in 2021 said it started on social media with an ad, post, or message.
While getting away from social media is not an option, we'll share some common social media threats and 7 best practices to protect your business from these threats and scams in this guide.
Common Threats to Social Media Security and Privacy
Here are some common scams that are happening on social media:
Now that we have a basic understanding of the different scams, here's how you can intelligently avoid them.
What are Some Best Practices to Enhance Social Media Security?
Keeping your social media safe from privacy threats is no rocket science. Here are some simple strategies that will keep you aware of suspicious social media activity and how to stay safe from cyber scams.
1. Enable two-factor authentication
Two-factor authentication is a security method that protects individuals and organizations from losing their accounts.
It requires users to add an additional layer of security apart from their passwords to log in to their accounts. This could be a secret code, a one-time pin sent to your email or mobile number, a security question, etc.
This ensures that even when your password gets stolen or leaked, you don't risk your account getting stolen.
Most social platforms like Instagram, LinkedIn, Facebook, TikTok, and Twitter have this security measure. This guide by Mashable provides instructions on how to enable 2FA for every social media platform.
2. Don't share too many personal details
Depending on your account settings, what you post can be seen by everyone on social media. This means you should be careful about the details you share.
Cybercriminals usually leverage publicly accessible social media information to devise their schemes. For example, you post photos about where you work or the house you live in, tagging your family members or a photo with your car's license plate. All of these are very sensitive information and could make you easily susceptible to social engineering attacks.
On the safer side, educate your employees about social media sharing best practices and the difference between security & compliance.
3. Avoid using the same passwords
Most platforms suggest you create strong passwords using a combination of alphanumeric characters that cannot be easily guessed. One thing that is often overlooked is having different passwords for all social accounts.
Think about it! If your Facebook account gets hacked and you have the same password as your Twitter account, how easy would it be for the hacker to find and hack your Twitter profile too?
You can also use a password management tool to track various passwords and ensure they are not easy to guess.
4. Only give permission to reliable third-party apps
Many apps and games these days ask you for permission to access your social media profiles, especially if you have downloaded them through a link on social media.
While most apps are genuine, some work as a shady scheme of collecting your account details. For example, a woman lost nearly $30,000 after downloading a third-party app via a link on WhatsApp.
A best practice is only to download the apps you require and limit the permissions to these apps by going through the Settings section on your phone. You should even activate Google's Play Protect feature, which runs a safety check on the app before downloading.
To activate this feature, follow the steps given in Google's guide.
Similarly, Apple has put security controls in place so users can only access apps that have been verified and are free from malware or viruses.
5. Stay aware of cyber propaganda
Like any other platform, our social media feeds are filled with fake news and misinformation. Before you click on any links that are a part of these posts, verify the authenticity of the profile.
Here are three ways to do that:
See if any trusted news authority has reported the same news. If it is real, the news story will be there on some sites.

Check the profile. Are there common grammatical mistakes? Do the comments sound genuine?

Look at the characters used in the link. Are the letters replaced with similar characters?
6. Keep checking your connected emails
Most social media platforms are connected to your emails. This means that every time the platform detects unusual activity on your profile or thinks someone other than you is trying to access the account, an email will be sent to you.
That's why you must check your linked email account regularly.
Caution: Be aware of impersonation scams that happen via email. For example, the cybercriminal may pose as an Instagram team member and direct you to report an unusual activity via a link. Never click those links, and always check the official email address the mail is coming from.
7. Use a reliable VPN
While direct browsing, your IP address, and current location are exposed to several parties, like your service providers, the websites you visit, and the organizational accounts you use. A reliable VPN secures your social media by hiding your IP address and location. If you're browsing social media mostly on a desktop, you could consider adding an extra layer of security by using Ubuntu VPS.
There are many trusted VPN service providers that you can use. Before subscribing to any, ensure that the provider is reliable and has a lot of good reviews.
Keep Your Social Media Profiles safe and Secure
Since social media has become increasingly popular, more businesses and individuals are gravitating towards it for lead generation and brand awareness. In such a scenario, being aware of the different scams and how to safeguard your organization against them becomes crucial.
With these best practices in place, you can keep your accounts safe and ensure your organization's data stays away from these threats. This also calls for keeping your employees updated on the guidelines they must follow while using social media and avoiding sharing too much personal or organizational information. In addition to these best practices, effective data security and management are essential to safeguard your organization's sensitive information and maintain the integrity of your digital assets.
Back to Small Business blogs