How to Stand Out on Social Media: An Ultimate Guide
By
Ray O'Donnell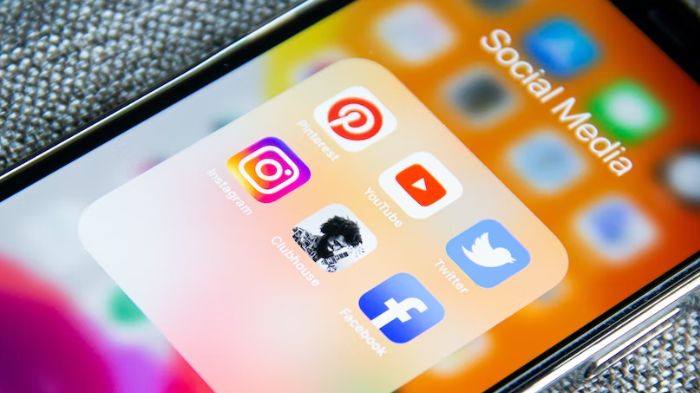 Social media is a powerful medium to promote your business. Business owners can't avoid this medium at the present time. Especially, entrepreneurs who are starting a business and want to promote their business on social media platforms.
Instagram, Facebook and YouTube, and other social media platforms are the biggest marketing channels in these days to promote your business. Especially, Instagram marketing is become more popular due to Reels, stories, and other creative features.
In the sea of content, yours should stand out to thrive on social media. Content with pleasing visuals is necessary to attract as many pairs of eyeballs as possible.
If social media is part of your marketing strategy, being creative and strategic is paramount. Use the latest augmented reality (AR) technology to create engaging content for your social media content. Only with attractive visuals and valuable content can you achieve your business goals.
You need to define your goals before building an SMM strategy for your business. It helps you develop a more appropriate strategy for your business.
Social media is a promising marketing channel, but many businesses fail to leverage it. Among 1,000 enterprises, 61.6% barely generate results from social media. The main reasons that highlight the issue are they fail to make and manage content
Therefore, we've compiled a visual guide to help you stand out on social media and strike the online space. Keep scrolling!
Reasons Why Your Content Must Stand Out in Social Media
Social media has now gone beyond sharing, connecting, and entertainment platforms. They've become a gold mine for business owners and modern marketers to achieve their companies' targets.
Selling on TikTok, Facebook, and other platforms gets even more familiar. Many businesses have been adjusting social media as part of their marketing funnels. That's why we've seen countless ads and campaigns on the platforms.
Investing in social ads is a good option if you have a strong strategy for the campaign. Especially Facebook ads provide good results.
You can also leverage the best Facebook ads reporting platforms to know the effective size of ads on this platform. With the insight got from these tools you can optimize your ads for better results.
There are many benefits to having your content stand out on social media. Some of the major ones are:
Gather audiences: With unique content, you can gather audiences faster, leading to more potential business partners and customers.
Improve brand awareness: When you have a mass audience, you'll automatically improve brand awareness, making it easier for you to market products. You can use effective event ideas to boost your brand awareness.
Escalate sales: As you gather a mass of audiences and prospects, you can increase sales and increase social media revenue. With the help of video posting, you can use social media platforms as the right video marketing platforms for your sales campaigns.
Add credibility: Visually appealing content helps you add credibility to your content. Audiences will see you as a professional and trustable company.
Use Automation tools: You can use social media tools to automate and manage your social media campaign data effectively and for this, you can use integration to connect these tools with your profiles. ERP integration is the best example of this strategy to collect all campaign data in one place.
Many modern marketers have stated that social media positively affects their companies. They will continue investing more budget for Facebook, YouTube, and TikTok as their marketing channels.
However, creating unique content has become more challenging than ever, as billions of users and millions of business accounts are on social media. Without the right strategy, your post will fail to thrive online.
Each social media platform has content preferences regarding visuals, formats, and subject matter. Thus, understanding each platform preference can help you generate optimum results quickly.
In another way, you take the best social media services from a good agency to get good results from your social media campaigns such as growing your followers, engagements, and others. In this, you can develop the right social media marketing strategy for your business.
A Visual Guide to Stand Out on Social Media
Image and video content have flooded social media as many users and businesses publish content nearly every day. Also, you need to create amazing visuals for your online webinar, speaking events, and others. Therefore, getting your content exposed and visible to many users is nowhere easy.
You can follow the following 7 steps to make your content stand out on social media. Below are the essentials you need to know.
#1. Choose Your Color Palette
Choosing a color palette is vital in building your brand image and personality. However, it's never easy to employ the relevant colors to create enticing visuals. You must consider several aspects of your business, including the target audience.
Big brands are always associated with specific colors as their identity. Hermes uses oranges as their color representative, coca-cola uses red, Tiffany & Co uses light blue, Mcdonald's uses yellow, and many others. Marketers use target audience-based colors related to their SaaS marketing strategy to get better marketing ROI.
Those well-known brands stick to their color palettes. Some use it to build a brand's identity, and others may consider deeper values. So, entrepreneurs should understand color psychology before choosing a color palette for their brands or products.
Image via Goconqr
The theory of color psychology has existed since the 80's when German artist Johann Wolfgang von Goethe published a book about it. He believed colors elicit certain emotions. You can refer to the image above in choosing the most suitable color for your brand or products.
#2. Provide Only High-Quality Visuals
High-quality visuals are key to attracting and engaging audiences. Therefore, using high-resolution cameras is the only option to launch excellent content.
Say it is for Instagram posts, YouTube content, or video advertisements. You must be well-equipped with suitable devices. You can use a smartphone or digital camera with high resolution to make content.
Furthermore, you can hire a good animation video service agency such as IdeaRocket to add more value to your videos with creative animated effects.
Guess what? The camera is not the only thing you need to consider. Also, mind about the lighting while taking pictures and check whether you need further improvement or not.
Most of the time, the editing process is always needed. You can color-correct and enhance using Photoshop, Canva, or other editing tools. You can add your brand logo to avoid content theft and plagiarism.
#3. Use the Proper Size
Using the proper size is also important for creating visually engaging content. Each social media platform has its preferable size and format for posting content. So, making a one-fit-all photo or video is not recommended.
For example, you can post vertical images for Instagram and Facebook stories. A 1:1 post is not the best option for stories as it leaves spaces above and below. It will degrade your content entirely.
The same goes for videos. Many businesses utilize video to support their marketing. For example, eCommerce businesses create shoppable videos for their products and services to provide a better shopping experience.
You better publish a landscape video for a YouTube post. But vertical videos will always be best for TikTok, Instagram reels, and YouTube shorts. You can use the visual guidelines below to optimize your post on social media.
Image content
Instagram: 1080 x 1080 pixels
Facebook: 1200 x 450 pixels
Twitter: 900 x 450 pixels
LinkedIn: 1350 x 440 pixels
Video content
YouTube: 1920 x 1080
TikTok: 1080 x 1920
Facebook: 1280 x 720
Instagram: 1080 x 1080
#4. Include Typography and Add a Logo
To level up your visuals, use typography on your content. Typography gives aesthetic points to your content, whether an image, video or motion graphic. You will need an editor or an illustrator to create typography. You can also purchase others' works on online platforms to cut time.
Also, add your brand's logo to your content to claim authenticity and authority. Most importantly, adding a logo helps you avoid content theft in cyberspace.
In addition, ensure all the elements of your content go well together. Check the colors, image quality, and size to make your content an eye-pleaser.
#5. Use Filters
Sometimes, editing software can be time-consuming as color correction and enhancement are step-to-step processes. You may also have limited skills in running the software.
If such a case happens, investing in filter apps can be a way out. They're simple to use and have automatic color correction features that help you save countless times and be all-efficient.
Some well-known filter apps include VSCO, Pixlr, YouCam Perfect, A Color Story, and others. They're available on smartphones, and some are even free to use.
However, you need to note that being consistent is best. Therefore, stick to the filters that help you build your brand image. Changing filters for each post will only make you inconsistent.
#6. Be Consistent with Your Style
Continuing the previous point, consistency helps you build a stronger online presence. For example, if you want a luxurious image, stick to creating content with gold, silver, white, gray, and black.
Jumping around to using many irrelevant colors can confuse audiences, making you fail to build a brand identity and leave an impression on audiences. A strong presence is vital for businesses as it helps them stand out among competitors.
You can always use more colors, but having fewer colors is preferable. The more colors you use, the harder for audiences to remember. Moreover, be consistent with your content style and tone, including filters and typography.
This is a general rule for all kinds of social media content you create, be it carousels, Instagram story games, content banners, or even videos.
More Tips to Boost Content Performance on Social Media
Visuals are not the only ones that define your content performance. There are more things to consider for making thriving posts on social media.
We've compiled more tips to help you boost content performance on social media. Let's discuss each of them below.
#1. Write Driving Captions and Metadata
Never post your content alone. Always have them equipped with driving captions and metadata. Captions help you be more professional by providing necessary information to audiences. You can also encourage them to leave reactions and comments on your posts.
If you post on YouTube and Facebook, create compiling metadata on your posts. Make keyword-friendly titles and descriptions to boost content performance. Moreover, you can consider adding subtitles and transcription for your video posts.
#2 Use a Social Media Management Tool
You can use the right social media management tool such as Hootsuite free plan, to manage your social media content and monitor your social media campaigns. The tool can help you create custom content, get automated updates, and post at the right time. Also, you can monitor your campaign from a mobile device.
#3. Implement SEO
SEO is vital for a winning post. A robust SEO strategy relies heavily on the keywords you choose. So, it may require you to do keyword research for the content you create.
Consider investing in long-tailed keywords, as it can reach more specific audiences and help you compete with bigger competitors. For example, instead of using 'Eye Makeup Tutorial,' consider using 'Makeup Tutorial for Deep Set Eyes.'
You can leverage some SEO tools to find the most suitable and highly in-demand keywords. Some online SEO tools you can use are Ahrefs, Google Search Console, SEMRush, KWFinder, and Moz. Consider investing in their paid feature to get the best services.
#4. Use Hastags
You can never leave out hashtags on your post, especially on Instagram, TikTok, and YouTube. The use of hashtags on your social media accounts allows audiences to find your content through organic search.
Always look for trending hashtags and add them to your post. Some social media platforms, especially TikTok, give a stronger push for content with trending hashtags, making them perform better and increasing the chance of becoming viral.
However, using trending hashtags alone won't be enough. Combine it with hashtags related to your content and brand. Having those tags on your content can boost their searchability and visibility on platforms' search engines.
The Takeaway
Visuals become one of the most defining factors of your content performance. In making visually appealing content, you must equip yourself with excellent devices, skills, and a sense of art. Moreover, considering your brand image and target audiences is vital to make them perform optimally according to plan. The approach will vary for each business. You might want them to initiate a request for help, schedule a call, or register for a demo or request a discount voucher code.
However, visually engaging content is not enough to compete in the global industry. Therefore, a robust strategy is required. The above visual guide and additional tips can help you build brand identity and leverage the best online platform. Most importantly, they help you thrive in the intense business competition on social media.
Back to Small Business blogs