5 Unique Ways Different Industries Can Use Social Media
By
Ginger Abbot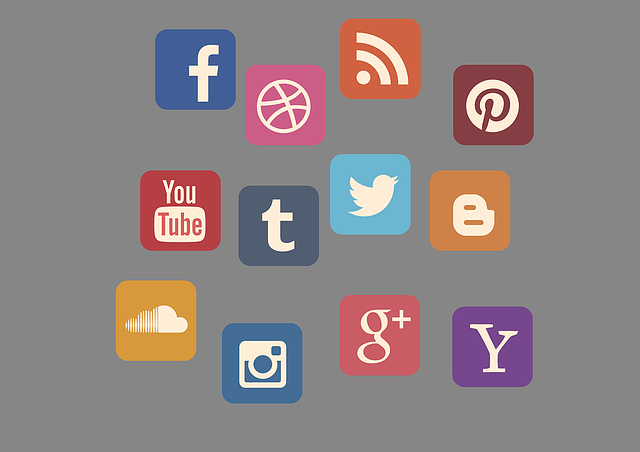 Social media platforms are valuable tools companies can use to reach a bigger audience and gain new, loyal customers, among other benefits.
Across industries, it's nearly impossible to avoid using social media in some way or another. Major brands have accounts on various social media platforms like Facebook, Instagram, Pinterest, Snapchat, LinkedIn, and others.
So, what industries should use social media? What are some unique ways different industries can use social media to further their business success?
How 5 Different Industries Should Use Social Media
Let's explore how social media can take businesses to the next level.
1. Entertainment
Because social media is already prevalent in the entertainment industry, it's no surprise that different companies within the industry will participate in various social media efforts.
Believe it or not, 88% of respondents in one study believe that sites like Twitter and Facebook are new forms of entertainment. It's undeniable that entertainment and social media go hand in hand.
Getting views, likes, and shares on social media posts helps the industry flourish. Companies in the entertainment sector can post interactive content, like Twitter polls, to gain insight into customer behavior and learn about their audience's likes and dislikes.
2. Real Estate
The real estate market is constantly changing — in the last 20 years, there's been a median sales price difference of $195,900. Real estate agents can use social media to keep up with these types of fluctuations and turn them to their advantage.
Agents, brokers, property managers, and developers can all make social media accounts to promote investment opportunities or available properties. The more people see these posts, the higher the chances of gaining their business.
Social media plays an integral role now, and those involved in the industry would be missing out on the opportunity to close deals and make a profit. Investing in targeted marketing campaigns, for example, is one of many ways real estate professionals can participate in social media.
3. Marketing
It should go without saying that marketers across the globe use social media marketing to help build relationships between brands and their customers. The global digital population is growing exponentially. It seems as if there are more opportunities for marketers to reach broader audiences every day.
Marketers can use social media in unique ways, such as creating a daily, monthly, or weekly series of posts that can engage potential customers who are active on social media.
4. Manufacturing
Manufacturers work with new technologies and innovations that appeal to the masses. Take General Electric, for example, where they include detailed captions with all of the photos they post on their social media accounts.
This one example highlights the importance of using visual imagery to reach customers. Other manufacturers should consider following GE's lead and using compelling images to provide social media users insight into the latest innovations within the industry.
5. Retail
Members of the retail industry are known to use social media to their advantage. Retailers will often post daily discount codes, promote their brand, and show off some of their newest products.
Major retailers and smaller businesses can use social media to gain feedback from customers about product offerings and can even use various social media platforms to respond to customer complaints.
And as e-commerce skyrockets, social media will play an even greater role in the retail industry. Retailers can use influencer marketing strategies to build their brand and gain consumers' trust.
All of these industries benefit from using social media in one way or another. Social media is an essential part of doing business and should be leveraged by these industries and others.
Be Creative With Social Media in Your Industry
The overall goal when companies use social media is to garner the attention of potential customers and share content with existing customers. Producing stellar content is vital in today's digital landscape. Many will turn to digital marketing agencies to outsource their content marketing efforts. Consider some of these unique ways to use social media to stay ahead.
Back to Small Business blogs