12 Ways of Boosting Employee Morale in 2022
By
Ray O'Donnell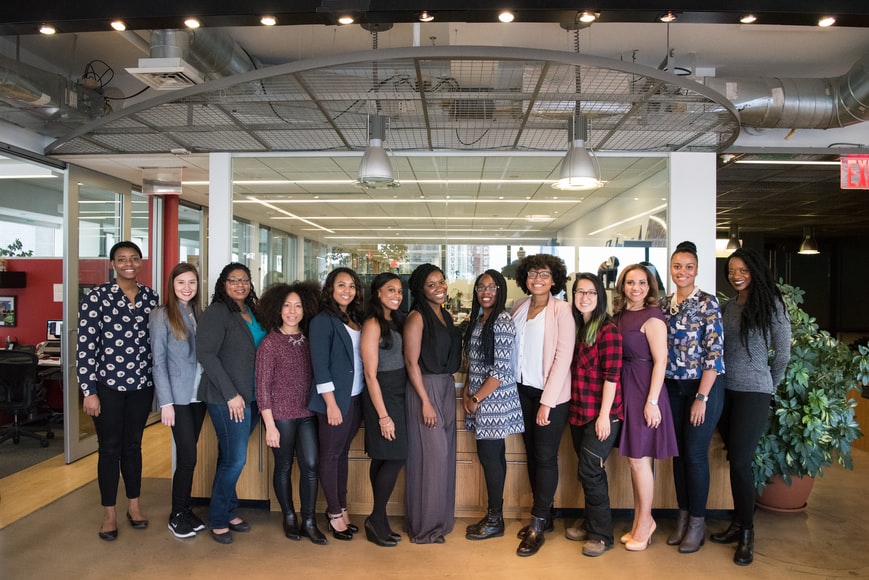 We all would agree that our lives, both personal and professional, have been disrupted badly in the past couple of years. It's no surprise that 58% of organization leaders said that boosting employee morale is their top priority.
Whether you are running a recruitment business, a corporate firm, or a product company, keeping your employees' morale high is imperative. When your employees are engaged, motivated, and satisfied with the work environment, they exhibit a greater sense of responsibility and are more productive. Additionally, if your team is working from home then you need to keep your remote team engaged for better productivity. You can follow the great way to drive engagement among your employees. It becomes more crucial to boost their morale in comparison to your office employees.
After all, happier employees contribute better to the entire team's growth.
Here are 12 ways you can boost employee morale and prevent burnout in 2022.
Let's get right to it.
Your Action Plan to Boost Employee Morale in 2022
As a business owner, having the right team is fundamental to organizational growth. If hiring problems are at one end, keeping your employees happy and motivated is equally challenging.
Take note of these 12 practical tips to boost employee morale and create a positive and happy work environment for your staff.
1. Communicate Regularly
Regular and clear communication can be one of the best ways to improve employee morale. You can arrange one-on-one sessions either in-person or via a video conferencing platform such as Zoom alternatives for your employees to express themselves and raise their concerns. This Attrock list of best zoom competitors can guide you to choose the best video conferencing platform tool for your organization.
Apart from this, You can also use inbound cold calling tools for internal conversation to resolve small and quick doubts of your employees. these techniques help your employees who are less tech-friendly.
As a leader, it is essential for you to have clarity on such matters to plan both individual and institutional growth. You can create training videos for your employees to deliver updates on new projects or norms and share them with your employees so that they can review them multiple times if they have any confusion. Although this might be a time-consuming process, it works well to boost employee morale.
Managing tasks effectively is a crucial element of the corporate world. Create a professional work environment so that your employees can finish their all assigned tasks on time. You can leverage task management software to manage and monitor your all tasks effectively. It will reduce work stress as well as increase your employee's productivity.
What else?
As your employees, if they are satisfied with the tasks they are assigned, are they keen on acquiring more skills, or are they happy with the support they receive? You can even consider sharing productivity hacks to boost their performance. You can arrange online learning courses for your team to learn advanced and new skill sets.
The courses can include skill development such as leadership training courses, communication development courses, advanced technology-based courses, personal development, and Team development courses.
2. Make Your Workplace a Lot Greener
Can green plants really boost employee morale? Yes, plants can be much more beneficial for your team than merely beautifying the ambiance in your workplace.
Green plants have a therapeutic effect. They can reduce stress and anxiety in employees and uplift their spirits. It is a perfect example strategic environment to reduce your employees at the workplace. of Several studies have shown that the inclusion of greenery and natural sunlight in office spaces can have a long-term effect on employee productivity. You can take a subscription to an employee self-assessment tool to check their skills. It will help them to know and overcome the lacking parts.
Get inspired by Google or Amazon's green office and incorporate plants in your office space in a creative way. Go for vertical gardens or green patches that help your employee morale blossom.
3. Promote Work-Life Balance
An average American churns in nearly 35 hours of work hours per week. The amount of stress that they go through has a sickening effect on their physical health, mental well-being, and personal life. That's why as an employer, it is essential for you to promote work-life balance in your company to boost employee morale.
You can provide a sound system to your employees so that they can manage their personal and professional life in a balanced mode. Also, you can hire the best life coach and organize an event to provide tips on life management in a more effective and productive way. The life coach suggests why they don't be a generic life coach. This approach will help them to understand their life value and they will motivate to live pleasantly life with more productivity.
You can offer flexible working hours, work-from-home options, paid holidays, and regular workshops about self-care to boost employee morale and spruce up their performance too.
It creates a good feeling among the employees and helps employees to balance their work life in a balanced mode.
4. Recognize and Acknowledge Employee Contribution
One of the most effective ways to boost employee morale is to recognize their hard work and contribution to the growth of the company. It is important to let them know that their contribution is highly valued. You can create and edit high-quality videos with the help of video editing software. Includes each important employee's contribution with a personalization touch.
Think beyond sending a mundane 'well-done' email. Recognize your employees' contributions openly in front of their peers to make them feel proud of what they are doing. This can not only help prevent burnout but also reduce turnover. Also, you can arrange a small surprise Petezpop exotic snacks party in a week to get together with your employees to connect with each other in a pleasant mode.
5. Make The Rewards and Incentives Count
Rewards get everyone excited! As an employer, you should assess your company's rewards and benefits policy to evaluate its appropriateness. Offering promotions and discounts to your employees are a good strategy to boost their morale. In this process, you can leverage the best employee performance management software to measure your employee's performance.
Along with year of service gifts, consider diversifying your rewards and parks to promote physical and emotional well-being in your employees. How about including sponsored activities and exclusive offers that your employees will love?
Consider collaborating with third-party companies to offer free memberships to boost employee morale. For example, You can purchase a subscription of the latest currency update providers and provide knowledge about the latest online currency trends for your employees who are interested to earn extra money by investing in these types of currency.
Some of your employees might be interested in fine-tuning their skills. Recognizing and facilitating such interests is a great way to reward an individual. Let's say a person wants to learn Spanish or German or even a musical instrument. You can enroll him in an advanced online course to encourage personal growth.
Also, offer them the latest investment consulting services for your employees where they can consult with experts about their retirement plans, emergency funds, Roth IRAs, investment accounts, etc. It helps your employees to choose the right investment plan and they can manage their investment in a better way.
6. Crowdsource Team Building Ideas
Are you struggling to come up with innovative team-building ideas? Why not ask your employees then? Put the ball in their court and encourage them to share their ideas. Apart from these, you can use team-building activities to build a highly productive team for your business.
Crowdsourcing can not only help you collect some really cool ideas but also understand employee expectations and preferences. As your team members bond better and enjoy each other's company, their morale will get a big boost.
7. Welcome Feedback
As a company, you want to be the best in your game. And it's your employees who will take you there. You can eliminate some of the communication problems at your workplace by creating opportunities for your employees to share their feedback on a wide swath of issues, both positive and negative.
Remember, you boost employee morale when you listen to them. Go a step further and act upon the feedback to elevate the work environment in your office.
8. Celebrate Personal Milestones
Celebrating personal milestones can boost employee morale in a big way. By sending a personalized email or a small gift, you can make your employees feel special on their birthdays, wedding anniversaries or work anniversaries. With this, you can work towards building a sense of community in your office.
Considering the fact that people spend more time with their coworkers than family and friends, this sense of being cared for will surely boost employee morale. You can also host virtual team-building activities to celebrate these milestones.
9. Equip Them With the Right Tools
Job burnout may lead to a reduced sense of achievement and low employee morale. To help your employees manage their time better and achieve more in the given time, it is imperative that you provide them with the right tools. Be it an email list management tool, digital marketing tool, or more advanced tools, opt for the ones that will simplify their work.
Customer servicing is a very crucial job and it can become more hectic if you don't have the proper tools for your team. Customer services jobs become easy if you invest in good and helpful tools.
By successfully incorporating technology into your organization, you can boost employee morale to a great extent.
10. Set Clear Growth Paths
Give your employees a reason to bring their best to work every day. When you set clear goals for them, they feel more motivated to pursue those goals than slogging without clarity.
Create avenues for personal development and set a clear and most effective road map to achieving that. You can collaborate with leading colleges and training institutions to facilitate better learning and skill development. This can not only boost employee morale but also help you as an organization to grow.
11. Emphasize Physical and Mental Wellness
Having an ESP (Employee Assistance Program) in your organization is quintessential to providing support to your employees. Offer your employees professional help to deal with different employee health conditions including stress and anxiety. By assisting your employees better handle such issues, you are caring for their health and wellness and in turn, boosting their morale.
Equally important is physical wellness. Many organizations dedicate a section of their workspace for a gym, indoor games, etc. Emphasizing physical fitness is equally important to boost employee morale.
12. Laugh, Dance and Meditate Together
Adding a touch of fun and laughter to your workspace can go a long way in boosting employee morale. Why not invite a standup comedian or a yoga expert or a wellness coach to your office and have them address your employees.
You can even go a step further and arrange for yoga or dance sessions to help your team detox their mind and body. Such initiatives could just be the things you need to boost employee morale in your office.
Are You Ready to Boost Employee Morale in Your Organization?
Rebuilding company culture and connection is the need of the hour. Boosting employee morale will not only yield immediate results but go a long way in building your company's reputation and credibility.
Go ahead and implement some of these practical and proven measures to boost employee morale and set your organization on the growth path.
Which of these tips that we shared would you like to try in your office? Do you have any other ideas to share with us? Do let us know in the comment section.
Back to Small Business blogs