5 Free Must-have Chrome Extensions for SMM!
By
Laurie Wood
If you've not used a Chrome extension before then you're in for a treat! They can be drastic time-savers and wield some incredibly useful tools to make your social media marketing more efficient. Before I get started, first and foremost make sure you have Chrome. I found Chrome is the most practical browser and contributed more to my SMM.
Once you start installing Chrome extensions which takes about 5 seconds, you'll see the thumbnail of the extension on the top, the right side of your Chrome search bar. You can deactivate and reactivate extensions any time by going into Chrome Settings > Extensions.
GRAMMARLY
Direct Chrome Extension link here



Probably one of the first questions I was ever asked in a digital marketing interview was, can you spell and write correctly? My obvious answer was always a straight yes but to be honest, I still get confused with spelling 'recommended' and 'definitely'...
Grammarly solves your spelling and grammatical errors for you. It works by underlining all incorrectly written content with a red line. Hover over the red line and a small, pop-up box appears with spelling suggestions.
---
RITETAG
Direct Chrome Extension link here



This tool is particularly useful if you're an avid Twitter user. Let's say you want to create a campaign with a branded hashtag, something snappy and would get noticed easily. Hold off writing anything! Just because hashtags look fancy and may sound relevant to you doesn't mean people are interested. Every hashtag you post must contain value and that's where RiteTag comes in.
The RiteTag extension gives you analytics of every hashtag you write, showing you whether it's popular or not used at all! Your hashtags will also be colour-coded based on their value (green is worth using, red not so much).
---
EMOJI KEYBOARD
Direct Chrome Extension link here

This is my absolute fav and a definite must-have if you're in the social media biz! Emojis have become a universal language and providing you're using them correctly, can add so much value to your post and really hit the spot with the right audience! It's a simple point and click to automatically copy an emoji and then just paste it into your post. There is a huge variety to choose from and with a quick search at your disposal as well. You can thank me later!
---
GIPHY
Direct Chrome Extension link here

Yay! GIFS! Those really neat, short video loops which are customer engagement magnets! I've created and shared a few in my time and it still blows me how much positive attention they receive online.
Giphy is a really cool website and holds a catalogue of GIFs at your disposal. The extension allows you to search that catalogue without having to open up the web page.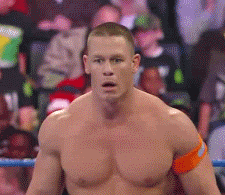 ---
BUFFER
Direct Chrome Extention link here

Hootsuite has their own extension but I much prefer Buffer in general. In case you're wondering Buffer is an organisation tool (like Hootsuite) allowing you to schedule posts in advance. Buffer saves you time by giving you the option to schedule content on a page without having to open up Buffer itself. Simply, right click on an image/GIF and press the Buffer icon. A pop-up will appear with scheduling options.
Want to know more on how you can utilise social media as a seller tool? Follow me here for daily updates: https://twitter.com/lauriewooduk
About the company
We won't just do social media management. Social Hire will work with you to ensure your business sees great value from the service and that your team gets the most out of the service. Our social media experts are driven by the desire to make a enhancements to your social media marketing and reaching targets in a way that realistically makes a difference to your business goals.
What the Social Hire gang loves is making a difference for our clients, and we don't want to waste your, or our resources on campaigns that aren't right for your organisation, if it doesn't get your organisation the difference you need - we prefer a better approach. When your business utilises social media management, Social Hire get your brand the exposure it needs and offer your business the lift it needs to improve.
Our specialists are a company that assists our customers further their presence online by giving online marketing on a regular basis.
You might like these blog posts 8 Social Media Tips for Ecommerce Businesses, Unlock Employee Happiness with Heartfelt, Handwritten Notes, Perfect Millennial Startup Office Design, and The One Thing All Professionals Can Agree With.
Back to Small Business blogs