A Beginner's Guide to Content Marketing
By
Tony Restell
If implemented correctly, content marketing can have a significant impact on your business. You'll be able to use it to attract a swarm of customers, your ideal prospects or future hires direct to your website. But there are several steps that need to be followed if you are to achieve this type of success with content marketing.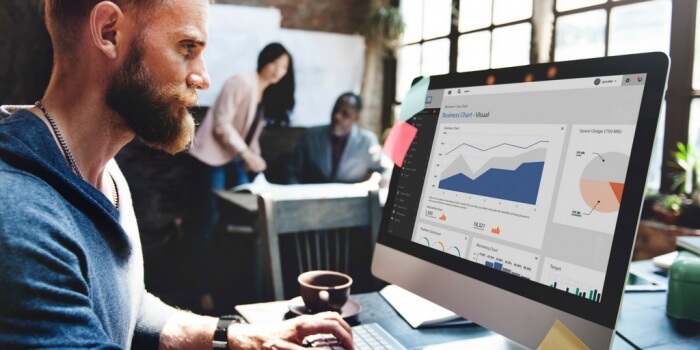 Content Marketing - What's Your End Goal?
The first key step is to begin with the end goal in mind. What I mean by this is that we must have it clearly defined from the outset the types of people we want to attract to our business - and to have worked through ultimately what we would like those people to have done? This is absolutely crucial and is one of the most common mistakes that I see businesses making today, be that small businesses looking to attract customers… or recruitment teams eager to attract potential hires. From the outset, we need to have a detailed persona in mind - we need to have defined the types of people we wish to attract to our website, and the more detailed this persona is the better.
When we are thinking about our ideal target audience, this should include things like the types of content they are most interested in, the websites and publications they are most likely to read, the social media that they are most likely to use and any other information that will help us to target them and appeal to them as much as possible. Too often I see businesses deciding that they need to have a blog and some regular content going onto their website, without having thought these things through. This is a huge mistake. Generating content for content's sake produces minimal ROI. Instead, we have to be doing this in a structured manner so that we are attracting people who will ultimately go on to become valuable prospects, customers or hires for the business.

Work Through Your Content Marketing Conversion Steps
The next thing we need to do is to work backwards from our desired end outcome, to figure out the type of content that we need to produce and to think through how a reader of that content is going to ultimately become a prospect, customer or hire of the business. Keep in mind that very few people buy from a company or apply to a company on their very first visit to their website. Rather, it usually takes multiple touchpoints for people to reach the stage where they are ready to buy from your or apply to work with you.
Consequently, your primary goal with content marketing should be to have someone sign up or subscribe to receive ongoing updates from your business. This might mean getting them to follow you on social media, it might mean signing people up for an email alert or requesting to have special offers sent to them in the future. Acknowledging that this is the case is crucial, because otherwise you will set out to achieve an immediate sale or application from people reading your content, when that is not necessarily a realistic outcome you can expect to achieve. In other words, you'd be setting yourself up for failure with your content marketing.
If the first thing we wish to achieve is signing someone up to receive ongoing updates, the medium-term action we would like to prompt is that the person applies for jobs or requests a demo or buys something online from us. This will most probably be prompted with a call-to-action directly in your social media updates or in your email alerts. But it can also be triggered by the right calls-to-action in your website content itself. So you will definitely want to experiment with adding calls-to-action to your content and figuring out different ways that your website could convert a visitor into a more valuable customer or candidate applicant. With the right tracking in place (eg. by using Google Analytics), you'll be able to monitor the effectiveness and conversion rates of different approaches on your site - and ultimately refine things so that you are always implementing the most effective approaches in your latest content marketing posts.

Posting The Right Content, Consistently
Having figured out how your website will convert a Blog reader into someone more valuable to the business, the next thing we want to do is figure out a content calendar that will attract the ideal people to our site. This may or may not be a very detailed content calendar, but two things are key. Firstly, we need to set a tempo of publishing that is sustainable for our team. There is nothing worse than seeing a business blog twice a week, then lose momentum and subsequently end up only publishing once every two months. It is much better to be realistic from the outset and to set a frequency of posting that is going to be sustainable with the resources you have available in your team.
Consistency of posting gets readers used to seeing your updates on a regular basis and gets them into the habit of looking out for your next post and reading this and sharing it with their followers. Having figured out the right frequency of posting, just as important is researching topics that will really resonate with your target audience and that ideally will be shared extensively by them with their extended networks of contacts.
There are many tools out there that can help with determining the right content to write, our favourite amongst them is BuzzSumo. With this tool, you can research different topics and see which articles have been being shared the most - and on which social media sites. This is absolutely key. We want to write content that will attract the interest of our ideal prospects or hires. What's more, we want to write content that stands the greatest possible chance of being shared with people's extended networks. To achieve this, we need to be writing content that will be shared on the social networks where our prospects are most active. So we're not just interested in which types of content have been shared the most on social media, we are interested in which types of content have been shared the most on the particular social media where our ideal prospects are most active. Those two things are not necessarily the same.

Too Much Writing, Not Enough Promoting
A major failing that I see amongst businesses trying to leverage content marketing, is an over-emphasis on producing content and a corresponding under-investment in promoting each of those pieces of content. Most businesses you will find generate a disappointing volume of social shares and web traffic for each post that they produce. They are doing most of the work of a successful content marketer, but not reaping anything like the full rewards.
If you are investing in content marketing, it is also essential that you invest in your social media presence so that you are able to trigger mass sharing of your new content. You should ideally also have a budget available to promote each of those new pieces of content. This will enable you to reach an ever wider audience of people via other channels such as Outbrain, Sponsored Posts and the like.
If you get all of this right in your business, the chances are you will start to see thousands and thousands of new web visitors coming to your site - initially each month... and then each week... and eventually each day! If you have succeeded in optimising your website such that it converts these visitors into more valuable prospects for your business, you have turned content marketing into a very valuable lead stream or candidate attraction stream for your business. Good luck.
Back to Small Business blogs