Growing Trend for Consumers To Feel Concerned About Their Data And Privacy
By
Matt Baglia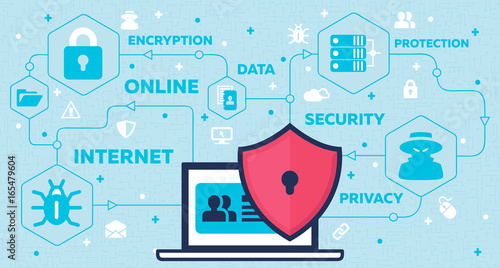 A survey on consumer feelings regarding privacy shows the Facebook and Cambridge Analytica user data scandal has left a lasting impact.
Privacy is now a serious concern for most U.S. consumers, a new SlickText survey finds. Leading up to the first anniversary of the news that Facebook had shared user data with Cambridge Analytica, 76.3% of consumers surveyed indicated moderate or significant concern about their data. This could make it difficult for brands to connect with their target audiences online.
Here are the key survey findings and how to adjust marketing practices in light of them.
How consumers feel about privacy now
The 2018 Facebook and Cambridge Analytica scandal had a lasting impact: 73.9% of consumers surveyed said the Cambridge Analytica scandal made them concerned about how their information is used.
The survey asked consumers to share how their feelings about online privacy changed in the last year. Nearly 40% of respondents indicated security had become a significant concern, about 37%, said it was a moderate concern.
Consumers are uneasy about targeting
Customers are turned off by poor privacy: 94.1% of consumers said they're unlikely to do business with a company if they have concerns about how their data will be used.
A full 85.8% said in the year since Cambridge Analytica they have become more aware of brands targeting them online and a majority, about 30%, said they have become very aware of targeted marketing from brands. Then there are those who said they have become extremely aware of targeted marketing from brands, they represented 28.8% of respondents.
That's also the same number of people, 28.8%, who said they find targeting "extremely uncomfortable."
Brands need to communicate differently
Customers aren't enthusiastic about how brands are communicating with them: 80.3% of consumers surveyed said they find the way businesses contact them to be inappropriate.
The worst way to contact consumers? The phone. Just 2.4% of respondents indicated they enjoy receiving phone calls from businesses. The numbers get worse for voicemail. Only 0.5% of respondents, said they like when you leave a voicemail.
It's not that customers don't want to hear from brands, but the way in which brands are reaching out that can be off-putting to customers. So, finding a marketing strategy that wins back consumer trust will prove to be important as brands find a way forward in the coming year.
How can brands adjust their marketing strategy?
There are several tactics brands can use to communicate differently while creating and maintaining meaningful relationships with their customers.
1. Emphasize opt-in marketing
Make sure all your communication involves the consumer's content. Strong documentation of opt-in is important legally if you're doing text marketing, so stay organized. For other methods, such as email, there isn't a strong legal emphasis but a fully opted-in list means those customers actually want to hear from you and will be more engaged with special offers and news.
2. Be personal but respectful
Personalizing your marketing can be engaging but try not to use information your customers haven't given you themselves. Customers don't want to feel like they're being watched, so try to stick to information it's logical for you to have. If you're sending text messages for your business, following up about an order or reminding your customers that it's time for their next appointment makes sense as an appropriate way to personalize your communications.
3. Be upfront about your privacy policy
Make your privacy or anti-spam policy obvious to consumers. As an example, if you're starting an automated texting list, include a link in your first auto-response with important privacy information so consumers can read it if they want. Sometimes just knowing it's there is all they're looking for.


About the author: Matt Baglia is the CEO and founder of SlickText and helps hundreds of companies improve their communications strategies each year.
Back to Small Business blogs