Here's Why Social Media Has A Great Impact on Your Business
By
Romy Catauta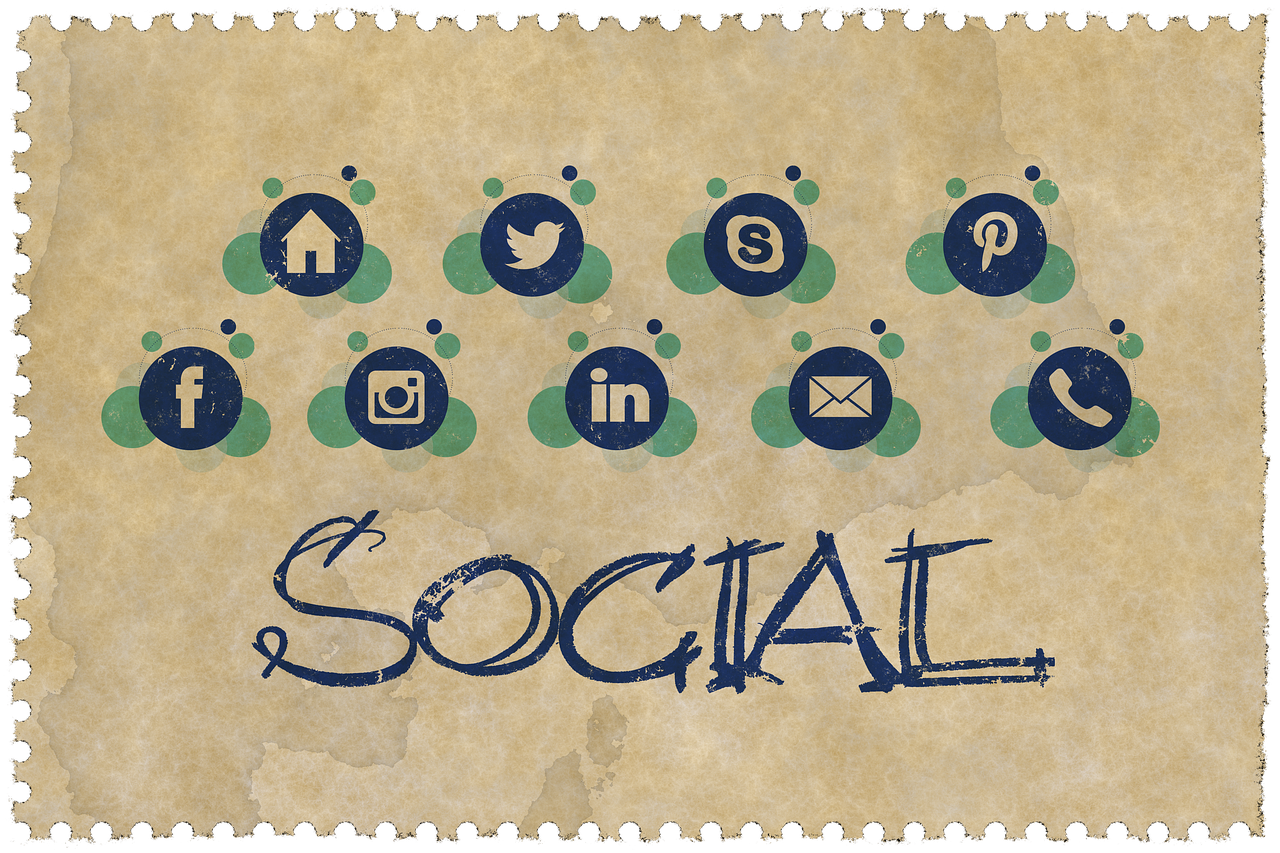 Appealing to certain audiences is vital in creating a company that stands the test of time. Companies that create authentic and convincing brand stories are much more likely to gain customers that revisit the site many times over. Recurring fandom and customer loyalty are how businesses survive the best and worst times in their financial lives.
According to this report, worldwide, there are 3.80 billion social media users in January 2020. This number has increased by more than 9 percent (321 million new users) since this time last year. Even with such extraordinary growth, it doesn't seem that social media wave will be ending in the near future.
Businesses should leverage their social media channels the best way they can because their target audience is spending much time using social media networks to engage with their favorite brands. If you still have doubts about the importance of social media for your business, take a look at these statistics below:
Research shows that a user spends an average of 2 hours and 22 minutes in his social media account every day including messaging.

Active social media users include 48.2% Baby Boomers, 77.5% Generation X and 90.4% Millennials.

73% of online marketers agree that their efforts in implementing a social media marketing strategy for their business have been effective.
Social media is a good investment for your business as it can help you:
Build and boost awareness
You may have the best product or service on the market, but if people don't know about it, it's impossible to turn them into your customers. With the help of social media you can reach out to many potential customers through social media for free as creating your company pages on social media networks is free.
Build trust and position yourself as an authority in your field
Customers don't rush into buying anymore. They have become savvier, so they will first browse your site and social media pages to find out more about your business. Your social media profiles need to be a rich and updated source of high-quality information, so make sure you write pieces showing what your business offers and values.
Recruit new employees
It's true that social media recruiting takes a little work, but when it's combined with the right tools and when executed well, it becomes a great advantage. For example, if you plan to find the right freelance developer for your new project, you also have to know that posting the job on your social media page is not enough. You need a strategy and a freelance developer hiring guide to help you narrow the applicant pool in the recruiting process.
Engage with your customers
Social media isn't just about self-promotion. Social media is about how your brand interacts with others. Collaborating with other startups, entrepreneurs, and influencers is a great way to start creating your social media presence.
Help you collect feedback
Collecting first-hand feedback from your customers has never been easier before. Reply to every comment, question, or suggestion as it improves your brand reputation and builds trust. At the same time, it's an effective way to know your audience better.
Generate traffic to your website
Having a blog and posting high-quality content makes it easier to connect with your target audience. When your audience shares this content on Facebook or Twitter, you instantly reach a wider and untapped segment of the market. At the same time, a lot of people may find your website via one of these social media pages.
Build a social media support system
Find influencers, marketers, clients, customers, and other startups to collaborate with. Make meaningful exchanges and work together to create engaging conversations on social media. Transparency, honesty, and openness go a long way on social media platforms.
Why You Should Use Multiple Social Media Networks
Social media is a must-have marketing tool for every business, but sometimes, getting started can be difficult. Deciding what social media platforms to use can sometimes be complicated as there is a wide variety to choose from. Fortunately, you can start by narrowing it down to using the most popular and used platforms such as Facebook, Twitter, LinkedIn, and Instagram. Using several social media platforms has several advantages:
Connecting with your audience and building brand awareness is more efficient when distributing your content across multiple social media platforms. Thus, you have the opportunity to reach your full audience as being part of more than a single community.
Lead generation. Start with creating content your audience needs and resonates with. Social media can be one of the best sources of leads, so make sure you invest time and effort in order to have great results. This way, you will nurture their brand affinity and loyalty and thus, they're more likely to convert.
Informing, educating your customers about your products and services, or about new releases is also one of the most important advantages of using various social media platforms as people use them to make purchasing decisions.
As there are too many social media networks, it would be time-consuming to have a presence on them all, so focus on the sites that your audience uses the most. To be able to choose the right social media platforms, it's important to know how these networks function for different audiences, brands, and industries.
This way, you will get the most from Twitter, Facebook, LinkedIn, Instagram, and more. There are a few questions that will help make the final decision easier:
Who is your target audience?

Which are your business goals?

What type of content do you usually create?

What do you plan to accomplish by using social media?

How much time do you have to post and respond on social media?
Best and most popular social media platforms for business
Facebook is one of the largest platforms. It is great for lead generation and advertising as it can be easily customized for specific audiences. Aside from that, the platform is useful for building relationships with your followers and showing the human side of your company.
LinkedIn is used for lead generation, online reputation, and is the platform for B2B businesses. It's also ideal for establishing yourself as a trusted authority in your field through high-quality editorial content that you can publish.
Twitter is helpful when you plan to share breaking news or other important messages, as well as various announcements.
Instagram is a visual platform, so if that is the type of content that you're planning to share with your audience, this is the right choice. Photos and videos are what makes Instagram very popular and successful.
YouTube is definitely a hit when it comes to video watching. The platform is appropriate both for both entertaining, but also promotional, how-to-videos, or reviews.
These platforms are just a few of the big social networking sites you can use. Others are Tumblr, Reddit, Vine, Pinterest, and there are also niche sites that can also be effective as they facilitate tight targeting.
To sum up, your business should be present on multiple social media sites, but focus on those that match your target audience and of course, keep on testing. Make sure you're constantly monitoring your social media performance and based on the results you get, you will be able to make the best decisions for you.
It's essential to craft a brand voice. too. Before you do anything — build your brand. Before tweeting your first "Hello, world!", take a moment to think about what you mean to say and how you mean to say it. Once you know your brand story, you can start to tell it on social media.
To attract the right customer base to your startup your brand will need to reflect your values and the values of your hopeful constituency. Crafting a brand that is befitting of your target audience is a crucial step in creating an impactful social media presence online.
Author bio:
Romy Toma-Catauta works in the marketing field and is passionate about writing on freelance tech hiring, web design, business, interior design and psychology.
Back to Small Business blogs