Pricing Transparency in B2B SaaS: Building Trust with Clients
By
Dawn Bowman
Trust is one of the key ingredients for business success, especially in the hyper-competitive B2B SaaS space. Clients are excited to do business with you when they trust your brand.
One way to build trust with B2B SaaS clients is through pricing transparency. Clients want to know how much your product costs even before they engage the sales team for further talks.
That said, some brands still ask customers to contact the sales team for pricing information. But why would they do that when your competitors are transparent with their prices?
The lack of transparency is creating friction early in the pipeline and costing your business valuable clients. This article will show you how to use pricing transparency to build trust and stay ahead in the competitive B2B SaaS landscape.
Why Pricing Transparency Matters
When setting up your B2B SaaS company, it's important to work with a reputable agency to register your business.
You should also be transparent with your pricing strategy to achieve the following:
Build Trust With Clients
Transparent pricing will help earn the trust of your customers. Disclosing your product pricing using subscription management software curated in this Attrock list makes you look confident and demonstrates that you value honesty. This openness boosts your credibility and differentiates your brand in a crowded market.
Help Clients Make Informed Decisions
Pricing transparency also helps customers make informed decisions when choosing a B2B SaaS product. B2B SaaS prices can be quite perplexing and complicated. Explaining your features and pricing strategy gives clients the confidence that they've made the right decision to choose your product over the competition.
Adds Warm Leads Into Your Pipeline
When a client visits your pricing page, it's highly likely they are considering your business. By tracking your website traffic using tools like Google Tag Manager, you can gauge the level of interest in such leads and tailor an approach to convert them to customers.
How to Achieve Price Transparency for Your B2B SaaS
Pricing transparency is not a difficult thing to achieve. All you have to do is follow the strategies below to build trust and enhance client relationships.
Have a Clear and Comprehensive Pricing Page
Most B2B SaaS brands offer subscription billing for their software so clients can make recurring payments with the right plan to access the product.
Before customers subscribe to a plan, they get to see which features they are paying for and decide if the plan suits their needs. This level of transparency not only empowers your clients to make informed decisions but also fosters trust, making them more likely to commit to a long-term partnership.
That's why it's important to choose the right type of subscription billing from one of the many types listed by Younium and clearly inform your clients about the pricing.
Buffer is a great example of a B2B SaaS that uses this strategy to build customer trust. It has a clear pricing page that captures the features of each pricing plan.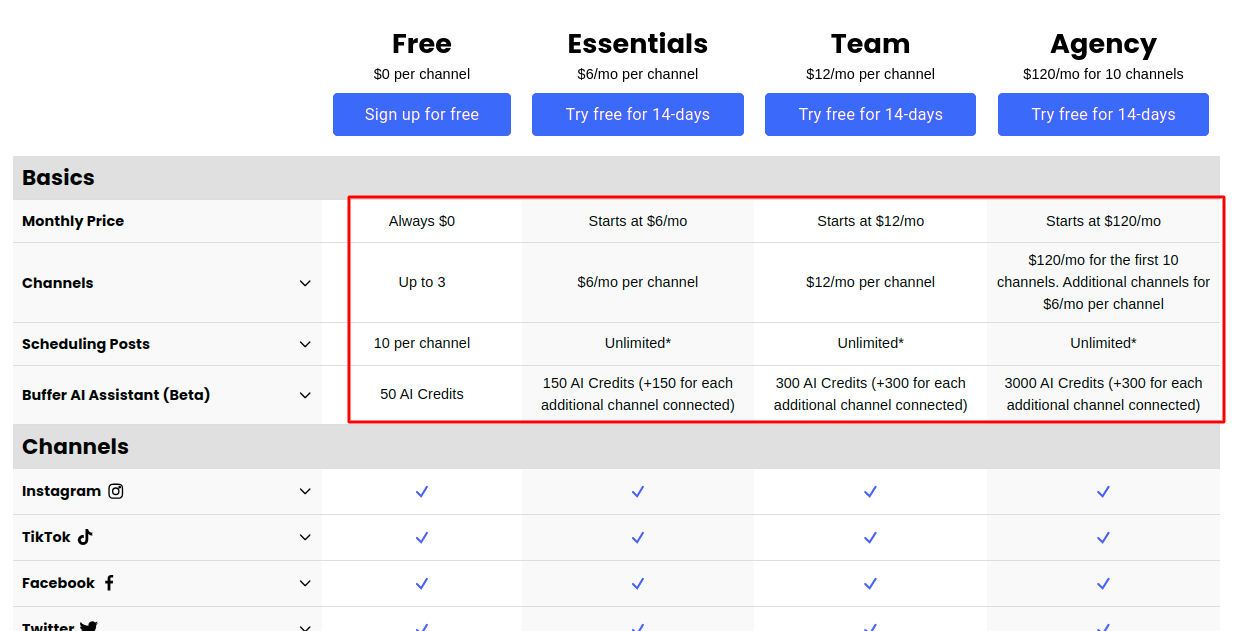 Image via Buffer
Offer Usage-based Pricing
As pricing strategies continue to evolve, one pricing model that's gaining popularity is usage-based pricing. A recent survey by Openview Partners found that 61% of SaaS companies have adopted usage-based pricing, up from 27% in 2018.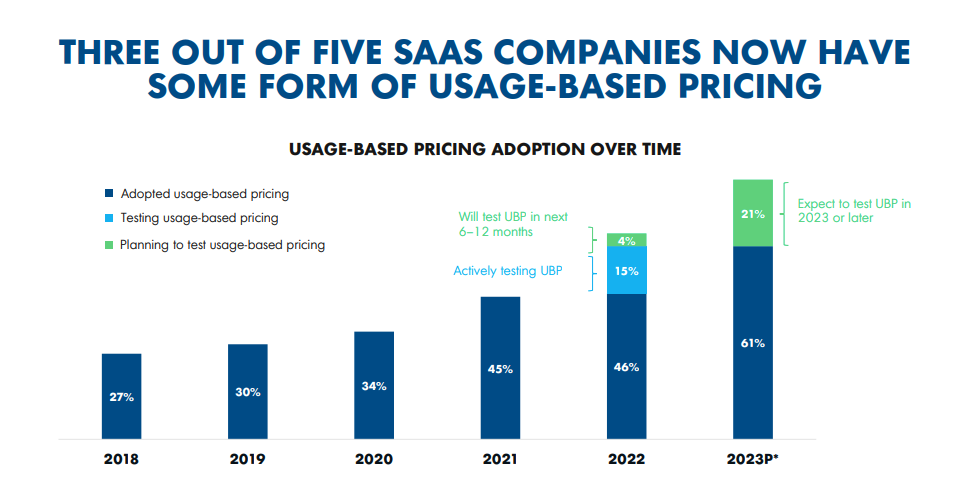 Image via Openview Partners
This pricing model allows customers to only pay for what they consume. B2B SaaS customers increasingly favor this pricing model because it aligns costs with usage and saves them from overpaying for unused features.
An example of a B2B SaaS product with usage-based pricing is Google Cloud. The platform uses a pay-as-you-go model where clients only pay for what they use.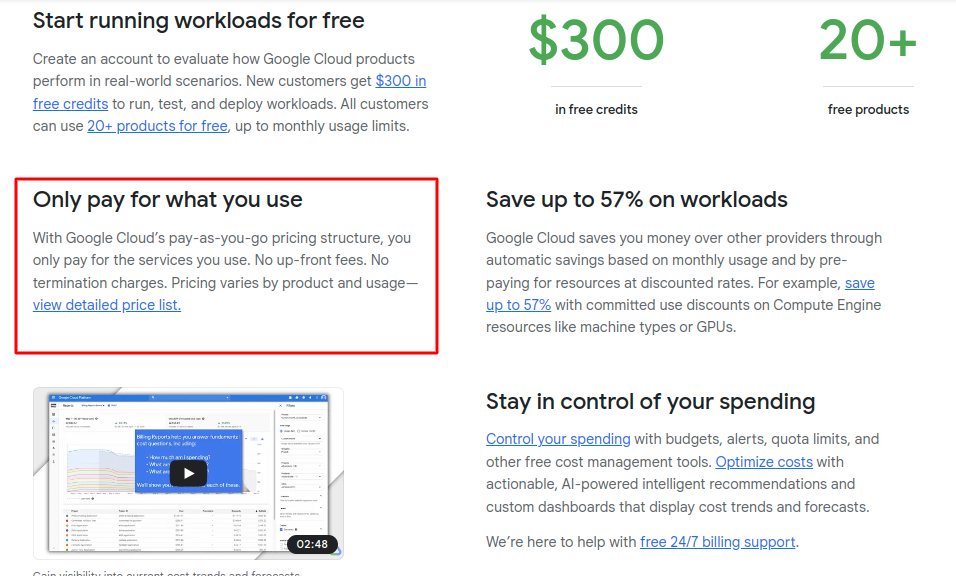 Image via Google
Employ Pricing Calculators
Another way to promote pricing transparency is by adding a pricing calculator to your pricing page. The calculator will make it easy for customers to enter their demands and discover how much they'll pay to access certain features.
This will help your clients make informed decisions about which subscription plan is ideal for them. Omnisend has a simple pricing calculator that clients can use to know how much they pay to connect with a certain number of email subscribers.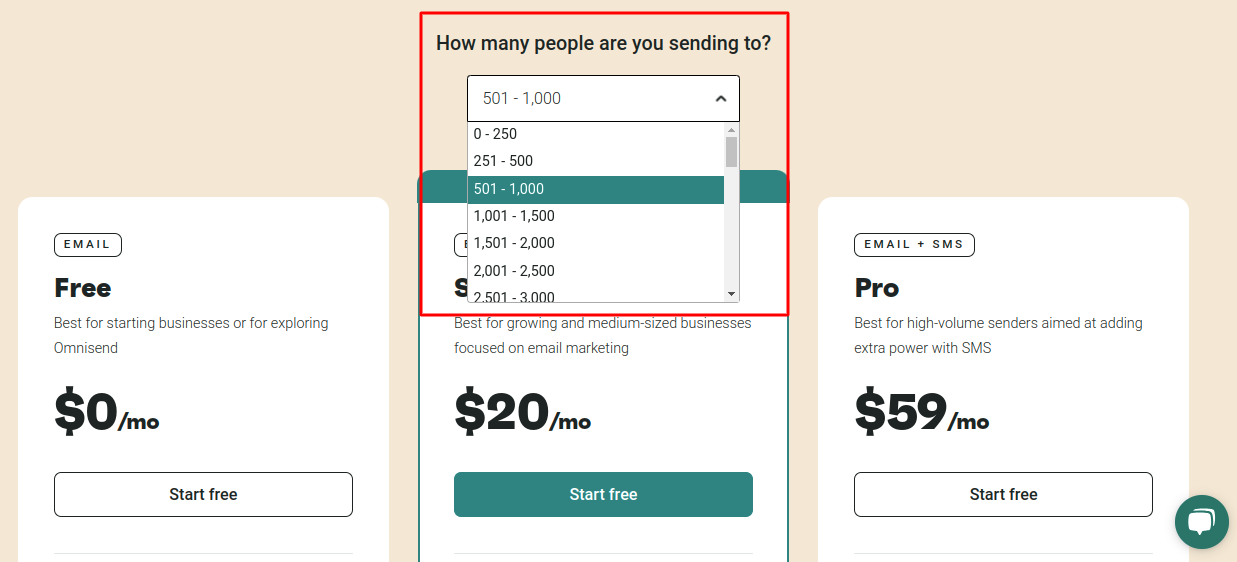 Image via Omnisend
Conclusion
Pricing transparency is key to the success of a B2B SaaS business. Brands that are transparent with their pricing demonstrate their credibility, which is crucial in building trust with clients.
Follow the strategies highlighted above to achieve pricing transparency and unlock the full potential of your B2B SaaS.
Back to Small Business blogs