Tips for Crushing Seasonal SEO in a Professional Services Business
By
Sujan Patel
Our digital lives revolve in one way or another around the search engine. In fact, 93% of online experiences begin with one. Whenever we want to know, buy, or do, we head on over to Google or Bing.
And if you run a professional services business, ranking well is pretty damn important: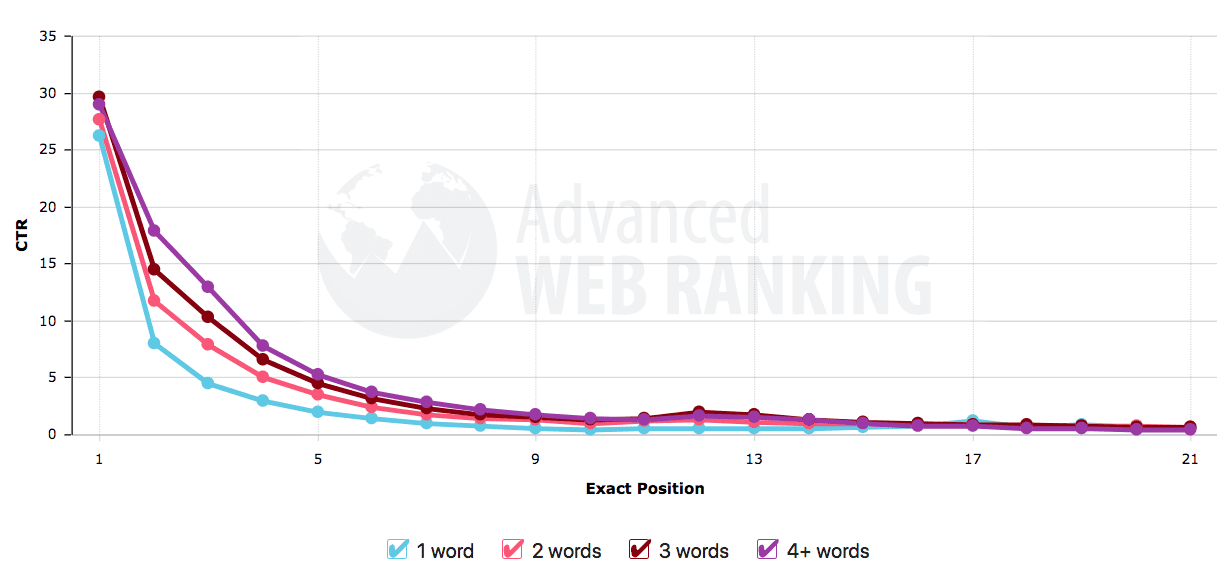 If you don't appear on the first page, it's like you don't exist. Outside of the top three spots, the CTR drops very quickly, even if you are on the first page.
So I'll say it again: search engine optimization matters. Always.
That said, SEO isn't always the same from month to month. Seasonal businesses like landscaping companies or holiday retailers deal with obvious traffic fluctuations throughout the year. But even professional services businesses experience variability. And you can capitalize on that.
Seasonal SEO?
In a nutshell, seasonal SEO is either time-based or event-based.
For some, "seasonal" might include Black Friday, Cyber Monday, back-to-school shopping in late summer, Mother's Day, Valentine's Day, or even the seasons themselves.
Professional services businesses experience this variability as well, but for very different reasons. These might include:
Slow periods over the summer holidays, when decision-makers are out of the office

Spring and fall conference seasons, when research into industry issues and exhibiting companies picks up

A bump towards the end of the year as teams rush to spend their budgets so that they can justify asking for the same amount the next year
With a little planning and forethought, you can leverage these trends to produce a consistent uptick in your organic traffic at the same time each year.
Here's how to produce results quickly.
Google Trends
Your first step is to identify the naturally occurring highs and lows for a particular keyword or product.
Some are easy: if you sell handmade Christmas ornaments, then you know you're going to see increased demand in the lead-up to Christmas. That's your season.
Others may be a bit more difficult to pin down. Maybe it changes from year to year, or maybe there's more than one uptick.
Regardless, there's a simple tool to help with this part. And it's free.
Enter Google Trends.
This free tool shows the relative search volume for any keyword over time. Choose a geographic region, time period, industry, and/or type of search, and Trends will display a line graph. You can also compare several keywords on the same graph.
As an example, here's the search volume for the keyword phrase "management consulting" over the past five years:
Each of the twin dips pictured above occurs in December and January. The high points for each year? They're always in September or October.
So, if you're a management consultant and you've determined that this particular keyword is valuable to you, you'd want to accelerate your SEO efforts starting in late spring or early summer. Assuming it takes a few months for your content to settle out in the SERPs, you'll be perfectly situated for the rise in demand.
When your customers start searching, they'll find you.
Google Analytics
If you have a website, you can dig into your own data to find the highs and lows for your traffic.
Using Google Analytics (or an alternative analytics solution like Ahrefs or SEMRush), you can get valuable insights into your traffic trends over the course of a year.
The Audience > Overview graph provides a convenient snapshot of the peaks and valleys over time.
Check out Acquisition on the left-hand side to see where your visitors are coming from.
Explore Behavior > Site Content to discover what pages are most popular, and when.
Together, this data provides a roadmap for the seasonal keywords you should be targeting.
Combine it with insight from Google Search Console on specific keywords and how much traffic they generated during a specific period of time, and you know exactly what's bringing in traffic at any given time, and where they're going on your site.
Target that.
Keyword Research
Ask yourself: what are the keywords that people are using to find your products and/or service?
You might already know. You might need to return to your Search Console reports to confirm. You might turn to a keyword research tool to find new opportunities.
Make a list of those you're already ranking for, the keywords bringing in the most traffic, and the relevant keywords you'd like to add to the mix.
Don't forget about long-tail keywords. They may have a lower search volume, but they represent a much higher level of searcher intent.
Long-tail is the difference between searching for "management consultant" versus "Phoenix management consultant for manufacturing business". Lower overall volume, but much more intent to purchase.
Consider Intent
That's the one final piece of the puzzle you'll want to evaluate when considering seasonal keywords to target for your professional services business: intent.
Just because you've found a keyword with strong seasonal variability you can exploit doesn't mean the keyword is right for your business.
Take the "management consulting" keyword. Maybe people use that search query when they want to find a local consultant to work with – so it'd be great if you were at the top of the results.
But maybe it's more common for universities describing their training programs or for companies that hire management consultants for their team to rank.
Going after a keyword with the wrong intent for your business is a waste of time. Check by doing a quick Google search to gauge the types of results coming up.
For "management consulting," you can see a mix of entries below the Google Ads and Wikipedia listings, including entries from consulting leaders McKinsey and Bain, as well as HR-style information and lists of top-choice firms.
Is this the kind of neighborhood you want your website to appear in? That's up to you to decide. But you won't know for sure until you double-check your query's intent.
Put It All Together
Once you've collected and analyzed everything, you should see some clear patterns on what (keywords) and when (the rise, peak, and fall of demand) to target.
Create content to match – content that reflects the rising period (educate and inform), the peak engagement period (promote), and the slow-down period (follow up and ask for feedback).
Create seasonally-specific calls-to-action, pages, and navigation menus on your site. Focus on and highlight any seasonal events or trends that are applicable to your business.
Give yourself enough time to generate awareness and momentum. Start your efforts at least 3-6 months before the peak, and continue them for about a month after it.
Connect and engage via email, social, guest blogging, and more. Keep top-of-mind year-round to reduce the turnaround time required at the next peak.
Keep your SEO healthy at all times. Create and share high-quality and relevant content. Build and earn strong backlinks.
Seasonal spikes can be very lucrative. Find them. And grab them.
How do you include seasonal SEO in your professional services business? What results are you seeing?

Author - Sujan Patel
Sujan Patel is a partner at Ramp Ventures & co-founder Mailshake. He has over 15 years of marketing experience and has led the digital marketing strategy for companies like Salesforce, Mint, Intuit and many other Fortune 500 caliber companies.
Back to Small Business blogs