10 Quick, Easy, and Fun Team Building Activities for Distributed Teams
By
Gaurav Belani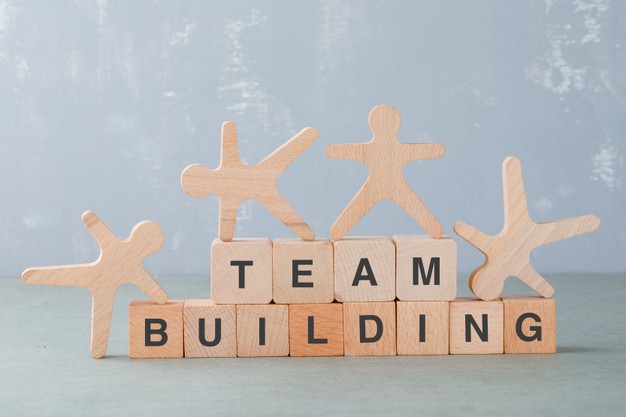 Working with distributed teams and getting things done can get really frustrating at times. With no face-to-face connect, no team lunches, and no water-cooler chats, it might feel like your team members are extremely disconnected.
Working together as a team doesn't come naturally in a remote work environment. Your employees would often lack the motivation and enthusiasm to coordinate and bond with the other team members.
But why should you bother about team building? Team building is super important for your company's growth and success. Without good bonding amongst your employees, they probably won't work together towards a common goal.
Without proper team connection, conflicts of interest might arise, there might be a lack of enthusiasm, and even some kind of passive aggression towards each other. Hence, if you are determined to lead your company towards the path of rapid growth and success, then you have to focus more on team building.
In this brief guide, you'll get some quick and actionable pointers about how you can organize some fun team building activities to increase the productivity of your remote employees.
Start with Virtual Ice Breakers
If you start with a full-fledged team building game right away, many of your employees will be hesitant to participate. This is because people need to bond and get to know each other first before they start with team building activities. Hence, virtual icebreakers are the best way to start your team building activities.
You can start by sparking simple conversations amongst your team members. Start by asking a simple set of get-to-know-me type of questions. These can be as simple as introductions, or questions related to hobbies.
You can then have a second round of more fun, personal questions such as "What has been your most embarrassing moment in life?" or "What is your guilty pleasure?", etc. You can also organize a revealing quiz with questions such as "Would you rather?" or "Who is most likely to?"
Such icebreakers would most certainly open up your team members to have more fun and personal conversations. Hence, these are a good place to start.
Encourage Team Bonding by Using the Right Tools
Working with distributed teams is tough. But with technological advancements, numerous tools have surfaced that have made every aspect of remote work — from staffing and employee monitoring to creative collaboration and project management — efficient and seamless.
Investing in a good communication tool is super important for team bonding. You should consider investing in tools such as Zoom, Slack, Skype, Google Meet, and similar ones. These tools will help your team to have one-on-one conversations, team meetings, and group video calls. All of these are necessary for team building activities.
You can also get your team to collaborate on creating content for your company's internal knowledge base. This way, everyone feels more involved and can engage with each other's work by providing feedback on the content. For example, your customer-facing team can find guides on improving customer experience, new hires can find getting started guides, your marketing team can find email pitch templates for successful content outreach, and so on.
You must also consider investing in tools for online collaboration, project management, web accessibility, file sharing, and other similar specialized tools. These tools will encourage an environment of inclusivity and ensure that there are no hindrances to stop your team from bonding with each other.
10 Easy and Fun Team Building Games and Activities
Once the ice is broken, and you have got the right tools, it's time to organize some fun team building games. Here are some quick ideas to take inspiration from:
1. Virtual games such as Pictionary, pin the map, and charades would seem less intrusive, yet interesting while starting out. These games will lead your team members from initial introductions to knowing each other better.
2. You can organize photo challenges in which you ask each team member to share some quirky or meaningful photos of their lives. You can then ask them to share the story behind that photo as well.
3. You can organize online games such as Ludo, Scrabble, Chess, etc. Such games will instill a healthy sense of competition amongst your team members.
4. Fitness challenges are another great way to not only encourage your team members to compete with each other but also work on their health. You can set up tracking apps and ask your team to complete certain milestones. The ones to complete the milestones first can then be rewarded.
5. Virtual movie nights - again, a brilliant idea to encourage team bonding. After all, who doesn't love movies? You can have a poll or survey your team while making a choice for the movie.
6. Cooking challenges can also be fun. Assign different cooking tasks to your team and organize a virtual team lunch or dinner. Ask everyone to dress up, light candles, and socialize as they would do in an actual lunch or dinner.
7. Storytelling can be super fun and engaging as a team-building activity. Each week, ask one of your team members to narrate a story about their life. You can also assign fun themes to these stories such as adventure stories, horror stories, childhood stories, etc. These sessions will definitely be something that your remote team will look forward to.
8. Three truths and a lie is again a form of storytelling activity where your remote team members will gel with each other even more.
9. You can also organize virtual tours for your team members. Each member can be asked to give a virtual tour of their office space.
10. Coffee breaks are something that remote employees miss the most. Hence, you can organize virtual coffee breaks for your distributed team. Of course, the timings might not be apt if your team is working from different time zones. You can still make things work somehow as virtual coffee breaks can be super helpful to nurture healthy, competitive relationships amongst your employees.Virtual games such as Pictionary,
Summing it Up
Working as a team and building healthy relationships amongst co-workers is crucial for the growth of any company. Without proper bonding between team members, there will be a lack of leadership, communication, and competition. Employees will have lower work satisfaction and will feel demotivated to be productive.
In a traditional office space, little effort is required to be put in for team building because employees naturally tend to bond amongst themselves. However, in a distributed workspace, you have to take the initiative.
So, over to you now. Start today by filling up your calendars with fun team building activities and games. Within a few days, you'll notice increased productivity and happier faces.



Back to Small Business blogs