How to choose an SEO agency to grow your SaaS startup
By
Ray O'Donnell
Given that more than 75% of organic reach for SaaS businesses comes from this industry, SEO is unquestionably the most important source for attracting new customers. As the SaaS industry continues to expand, revenue is projected to reach 208$ billion by 2023.
SaaS SEO is the strategy of growing organic traffic to a SaaS organization's website by ranking at the top of the search engine results page (SERPs) for targeted keywords. This will result in placing the company in front of the appropriate audience.
It is essential to understand how your viewer/audience or potential customer searches for your solution or software in order to develop a solid keyword and content strategy plan. If you target the incorrect audience, site visitors may engage with your web content; however, they will not enter your sales process.
So, how do you choose the right SEO agency? The one who can help you drive not just traffic but also increase the conversion rate of your SaaS startup? Here are some factors to consider before choosing an SEO agency to grow your SaaS startup.
10 Factors That Can Help You Choose the Best SEO Agency
Look into the SEO Agencies Track Record
Hiring the best and most experienced agencies when you are starting a business and want to promote your startup in a smooth and better way. They can help you provide better results for your startup business.
Avoid hiring an SEO agency that won't be around tomorrow. If you want your organization to obtain the attention and revenue it deserves, hire a marketing agency with expertise and credibility.
Experience in their specific field, or you can say niche experience is crucial when selecting an SEO firm. You can't just go ahead and hire any SEO agency. Keep in mind you are looking for a SaaS SEO agency that knows the ins and outs of SaaS content marketing.
The best SaaS SEO agency knows how to optimize each and every piece of content so that customers can find what they're searching for without having to look elsewhere. You can either directly ask for their precious work, or you can search for it yourself.
Compare Several SEO Agencies & Check Out Customer Evaluations
Do your homework before hiring an SEO company to help expand your web presence. In order to find the best SEO business for your needs, it is recommended that you do some research by reading reviews written by previous customers.
If you need assistance expanding your online presence, there are a number of SEO agencies you can turn to for reliable assistance. These agencies employ skilled SEO specialists who can accelerate your company's growth.
HubSpot claims that more than 50% of marketers agree that boosts in keyword ranks and organic traffic are the most important metrics for gauging the success of SEO campaigns. So, you can use this metric as well to search for a good SaaS agency.
Overall Cost & Pricing Plans
While the majority of SEO companies are transparent about their pricing, many are not so.
Find out what the tentative investment is and how much the monthly costs will be. Seek clarification on any hidden fees that may be listed. It is best to have knowledge of what kind of pricing plans they use. You will see there might be some services you don't need. You can ask them to customize a plan specific to your company's needs.
Cost estimates for things like a first assessment and plan of action would be helpful. Will they waive the cost if you hire them?
Get in touch with at least three different SEO firms and evaluate their rates. Compare the services offered by each option to find out if the cheapest one is also the best. Also, can you claim compensation if they fail to meet your expectations?
SaaS SEO Agency Must Have Innovative Approach
Your brand's unique qualities and the bigger picture are what an excellent SEO service will highlight. A successful SEO strategy for SaaS necessitates originality, expertise, and imagination.
Carefully evaluate any SEO agency before hiring them, and steer clear of those who specialize in only one area of SEO, such as link building. Don't hire them if they don't stress the importance of swift page loads, optimized content, engaging design, and a satisfying user experience. Your agency should be able to consistently get you highly qualified leads that convert into sales.
You need an SEO service that will help your business stand out in a crowded industry. The point is to make sure that people remember your company when they see it.
Accountability
Responsibility must be taken into account. The ones that are worth their salt are the ones that take their role seriously and try to avoid causing any problems for the client. They take their responsibilities to their customers and the company seriously. Finding out more about a company like this can be done by talking to people who have done business with them.
User Experience
In most households, mobile devices such as smartphones, iPads, and tablets have completely supplanted traditional computers. The layout of the website, including the text, the images, the context, the text size, color grading, the navigation, and the links, must be carefully considered to ensure the site's success on mobile devices.
Despite all this, the site should load in less than 3 seconds to keep visitors from abandoning it. Naturally, this is something that can be taken care of by the best SEO agency. This is one of the deciding factors you can't ignore and help you understand whether they are best in their or not.
Look For Referrals From Other Companies Who Have Experience Working With SEO Agencies
Doing so will give you a clearer picture of the agency's capabilities. You can learn more about the agency's performance by inquiring about its track record with previous customers.
In order to find a trustworthy SEO agency to aid in the expansion of your SaaS startup, word-of-mouth recommendations are a great place to start.
Combining Search Engine Optimization and Social Media
SEO isn't just for Google.
The right kind of traffic can be directed to your website with the help of social media. You're getting the word out about your brand with every tweet and post. The right resources and frame of mind are necessary for managing this procedure.
Inquire if the company provides this option, even if your startup doesn't have a social media profile. If they do, you'll have one more reason to hire them.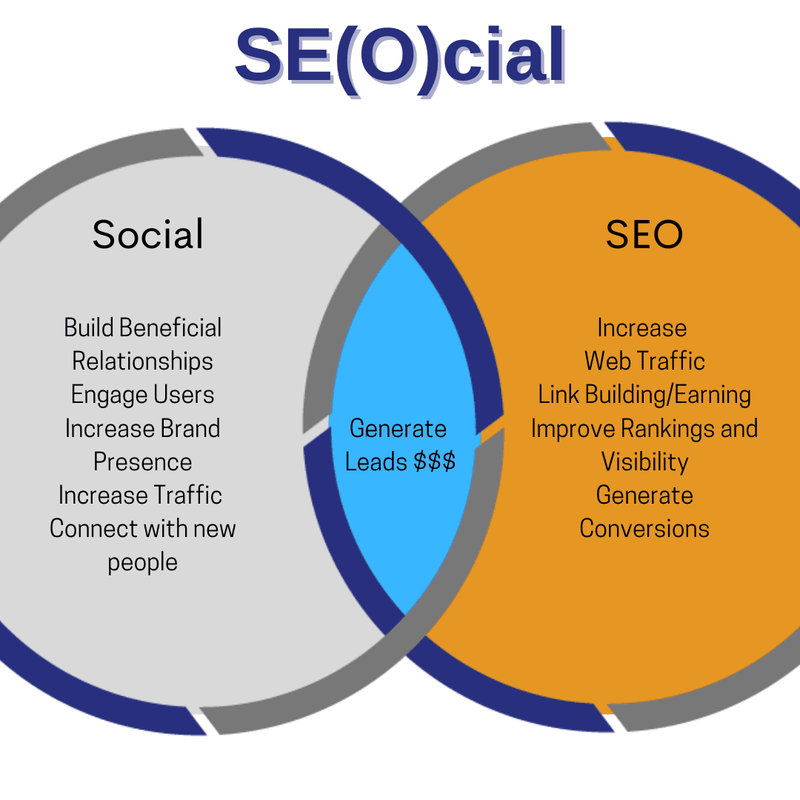 Make Sure the SEO Agency is Keeping Up with the Changing Trends
Think about how well the SEO agency you're thinking of hiring keeps up with the latest digital marketing trends in the industry. In today's rapidly changing world, it can be challenging to keep up with the constant shifts in the digital landscape, and new things are constantly emerging, necessitating adjustments in approach or tactics.
In today's rapidly changing world, it can be challenging to keep up with the constant shifts in the digital landscape, and new things are constantly emerging, necessitating adjustments in approach or tactics. So, it is necessary to have an SEO agency in the loop that can adapt to these changes accordingly, and you keep growing even if the trends change. Check the conversion rates they achieved for their recent clients.
Knowledge of the SEO Tools & Tech
It is not necessary to know a single thing about the SEO tools a company uses. It is essential, however, that they are able to justify the use of these methods to others.
Google Search Console (GSC), Web Analytics, Aherfs, and other tools are used for audit work, speed tests, and more, and any reputed and reliable SEO agency will be familiar with them. They ought to be able to describe the steps they take to gather information, track search engine ranking and link building, and analyze the competition.
They need to be able to explain the reasoning behind their research methods and the outcomes achieved for other businesses using their services.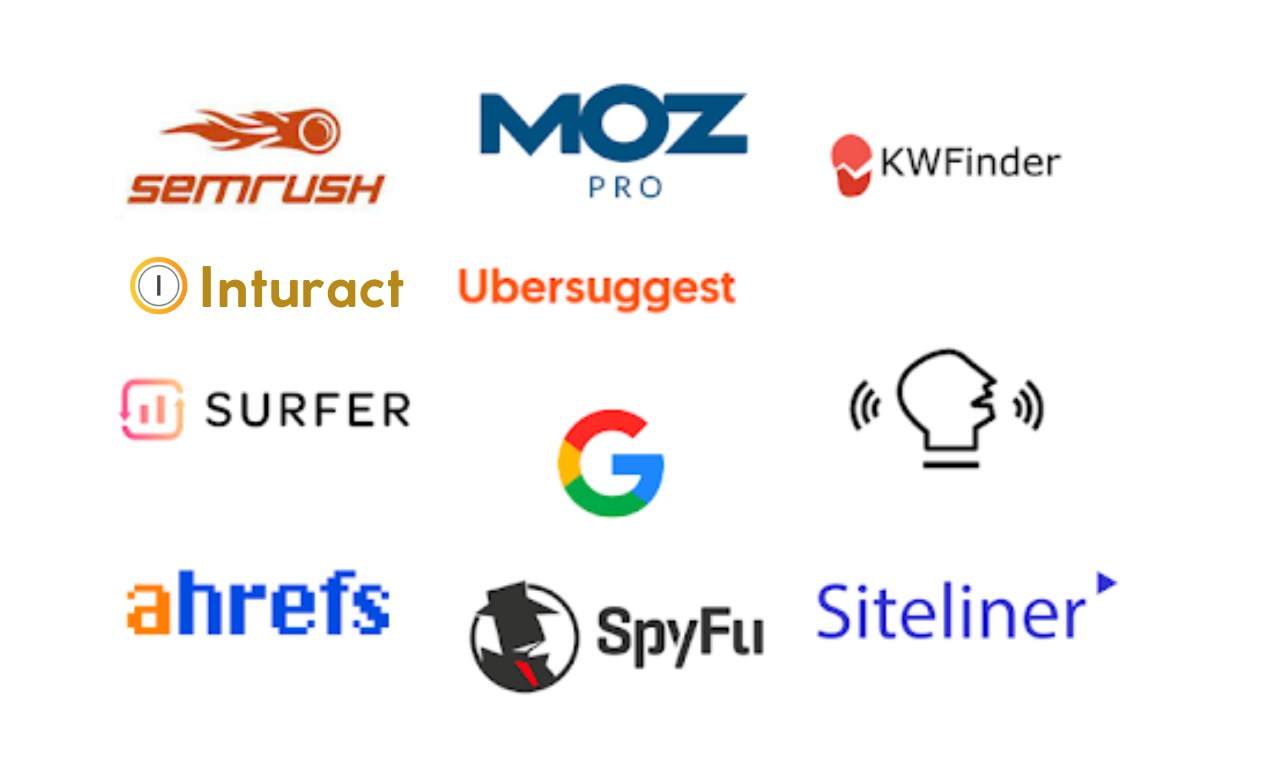 6 Questions You Can Ask to Determine Your Potential SEO Agency
Below is a list of some important questions you can ask to choose an SEO agency to grow your SaaS startup.
What sets you apart from other SEO companies, and what is your area of primary expertise?
If you're going to hire a freelancer or an SEO agency, you should inquire as to their area of expertise to ensure it fits in with your own plans.
The best SEO companies have specialists in every SEO subfield so that they can provide one-stop shopping for their clients. You'll only need to deal with one company for all your SEO requirements, which could be preferable.
How did you learn about SEO, and what web pages do you regularly read?
This is a crucial inquiry because the response will reveal how prepared they are to manage your SEO campaign.
SEO is accessible to anyone, so most consultants and business owners learn the ropes from online sources like blogs and social media.
Who have you worked with in the past, and what types of companies do you typically assist?
When interviewing potential SEO consultants like Luca Tagliaferro, this is a crucial question to ask.
Hiring an SEO who has experience working with companies in your industry and solving problems like yours is preferable to hiring an SEO who has no experience in your industry.
Which of Your Previous Achievements Are You Most Proud Of?
If you want results, you need to hire an SEO.
Does this company have a history of satisfying customers with their work?
Request that they give you a full account of their findings. You can use the following points to look for more information about the SEO company.
What exactly was the issue that needed fixing?
Just what did they do to figure it out? You should prod them to give you as much information as they can.
What difficulties did they encounter throughout the process?
Which key performance indicators did they enhance?
What was the ROI?
Do you also handle content creation?
The process of creating content is highly specialized, but it has strong ties to search engine optimization (both on-page and off-page.)
For this reason, many SaaS SEO agencies and individual consultants now provide both content marketing and SEO.
When do you typically report and share progress on projects?
Search engine optimization is not a position that can be filled and then forgotten about.
Monitoring the development of your site regularly is essential.
In the SEO industry, a strong emphasis is placed on regular reporting and progress updates. However, many independent contractors do not.
Prior to selecting an SEO for your company, it is important to establish a regular reporting schedule and criteria for progress.

Bottom Line
SaaS startups, like any other startups, always need the right kind of marketing to survive. And SEO is the first step towards this right path.
Choosing an SEO agency is a serious investment that requires extreme caution. As a SaaS startup owner, you must be aware of the dangers connected with selecting the wrong SEO provider.
Follow the above-mentioned checklist and ensure that your potential SEO agency or expert can offer you the particular information you require.
About the company...
The team at Social Hire never just do social media management.
What the Social Hire gang loves is making a difference for our clients, and we don't want to waste your, or our resources on campaigns that aren't right for your organisation, if it doesn't get your organisation the difference you need - we take a different approach. When your business utilises social media management, Social Hire get your brand the exposure it needs and offer your business the lift it needs to improve.
Is it important to you to increase the digital footprint of your business by utilising digital marketing, but can't work out how to begin?With the professional understanding of our digital experts working in your business, you can begin to see interaction, brand loyalty and enquiries get better without having to take your team out to spend time on ineffective marketing strategies, or spend money on a internal marketing manager with a view to get results that may not deliver!
Our specialists are a team that assists our partners improve their presence online by giving online marketing on a regular basis.
You might like these blog posts Is Digital Marketing Misleading the Online Audience, 5 Free Tools for Social Media Marketing, How Can A Integrated Digital Marketing and Social Media Plan Help Your Small Business, and How to Curate The Best Content on Twitter.
Back to Small Business blogs